Deadline: 6 August 2019
United Nations Development Programme (UNDP) is currently seeking applications from the eligible applicants for the post of Admin/ Finance Assistant in Tbilisi, Georgia. The duration of this post is 6 months.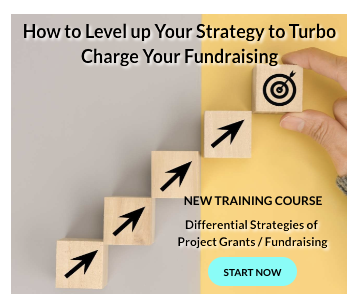 The Admin/ Finance Assistant will provide finance management and administrative support for smooth implementation of the UNDP project in compliance with all relevant UNDP rules and regulations.
UNDP works in nearly 170 countries and territories, helping to achieve the eradication of poverty, and the reduction of inequalities and exclusion.
Key Job Responsibilities
The Admin/ Finance Assistant will perform the following functions-
Provision of administrative services:

Provide administrative support to meetings and seminars organized in the frame of the project.
This includes preparing budgets and other materials for the meetings, coordinating travel and lodging of participants, paying DSA, etc.
Coordinate travel arrangements and logistical issues including shipments and customs clearance.
Make necessary arrangements for the international and national experts missions, advise the stakeholders on all aspects of mission programming and logistics

Project documentation management:

Review and maintain incoming and outgoing communications; draft correspondences, memos.
Maintain project filing system. Register and keep track of contracts and other documents related to the project according to the relevant UNDP rules and regulations.
Ensure Donor visibility in daily implementation of the project.
Compile, copy and distribute all project reports.

Financial, Procurement and HR Management, Monitoring and reporting:

Assist in the finance management tasks under the responsibility of the Project Manager.
Suggest to the Project Manager changes or improvements to increase accuracy, efficiency, and cost reductions.
Provide support in the use of Atlas (external module and intranet resources) for monitoring and reporting.
Support Project Manager in future arrangements/financial planning including project workplan and budget arrangements.
Be fully aware of the financial status of the project and be able to provide necessary information/data.
Keep track of all project related transactions, including filing of contracts with staff, receipts, checks, inventory of purchased equipment, materials under the project in order to ensure information needed for auditing purposes be easily available; maintain tracking, monitoring and/or reporting systems regarding allocations and expenditures.
Prepare Requests for Direct Payment and ensure it is accompanied with original and legal documentation that support this request for payment.
Prepare budget revisions to reflect the latest needs of the project.
Eligibility Criteria
Applicants must have-
Bachelor's Degree in Social Sciences.
Degree in Business and Financial Management will be an asset.
At least 3 years of relevant experience in administration, operations and/or programme support service;
relevant experience in donor funded projects and programs is an asset.
Experience in the usage of computers and office software packages (especially MS Word and Excel, etc.).
Experience in handling of web-based management systems will be an asset.
Fluency in English and Georgian (both written and oral).
Nationality of Georgia.
How to Apply
Applicants must submit their applications through online process.
For more information, please visit UNDP.