Deadline: 30 May 2016
United Nations Office for Project Services (UNOPS) is currently seeking applications from the eligible applicants for the post of Asset Management Assistant in Bangui, Central African Republic. The duration of this post is 6 months.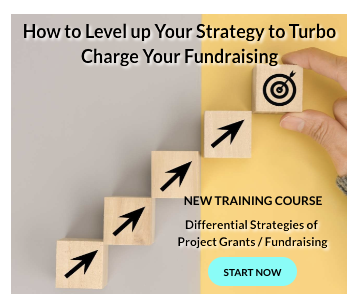 The Asset Management Assistant will be responsible for the implementation of the policy and procedures of the Organization's management fixed assets and warehouses.
UNOPS mission is to serve people in need by expanding the ability of the United Nations, governments and other partners to manage projects, infrastructure and procurement in a sustainable and efficient manner.
Key Jobs Responsibilities
The Asset Management Assistant will perform the following functions-
Management of assets:

Ensure that equipment and UNOPS / UNMAS equipment are recorded at the time, with the Reception and Inspection Report (RIR) "in the barcoding inventory system.
Perform labeling of all UNOPS hardware / UNMAS receipt before the award to staff or partners, or those purchased by them in accordance with the procedures in force.
Ensure updating of data by performing analysis and generating periodic inventory reports in the inventory bar coding system based on the needs and program requirements.

Warehouse management and storage warehouses:

Perform all transactions related warehouses / stores, according to internal procedures of UNOPS / UNMAS.
Perform the receipt and inspection of goods, verify the accuracy of information on the UNOPS Purchase Order (Purchase Order) and the invoice, then set the "Receiving and Inspection Report" (RIR) to registration in the inventory system.
Perform the output of material and equipment / office supplies and spare parts in accordance with the procedures in place, and record all movements to time in the inventory system.

Inventory Management:

Maintain an inventory management system for office supplies, consumables and spare parts, and initiate the renewal of stock when the minimum stock level is reached.
Monitor the consumption of supplies and spare parts and conduct regular inventory n order to avoid shortages.
Eligibility Criteria
Applicants must have-
Diploma of Secondary Education combined with post-school qualifications in business, management, finance, purchasing, logistics or related field and 5 years of experience.
University degree or first level or a degree in Business Administration, Management, Finance, Purchasing, Logistics or related field with the reporting function with two 2 years of experience.
Minimum 2 years of experience in the field of logistics, administration, management or inventory purchases.
Mastery of Microsoft Word, Excel, Access and PowerPoint is essential.
Valid national driving.
Experience with NGOs and in the field of mine action is an asset.
Worked for the United Nations and / or international NGOs is an asset.
Excellent command of French and intermediate level of English is required.
How to Apply
Applicants must submit their applications through online process.
For more information, please visit UNOPS.