Deadline: 15 April 2016
Asian Development Bank (ADB) is currently seeking applications from the eligible applicants for the post of Associate Risk Management Officer in Manila, Philippines.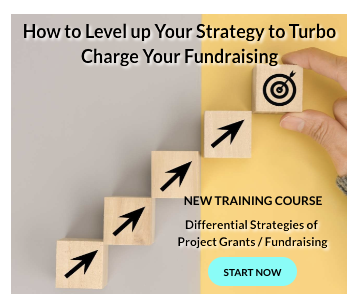 The Associate Risk Management Officer will provide analytical support to a team of Risk Management Specialists, and will responsible in undertaking credit risk assessment, monitoring, and reporting of ADB's no sovereign loans (debt), investment (equity), and guarantees.
The ADB aims for an Asia and Pacific free from poverty.
Key Jobs Responsibilities
The Associate Risk Management Officer will perform the following functions-
Working with the Risk Management Specialists supports the assessment of the quality and risk profile of proposed transactions, specifically applications for debt, equity investments, and guarantees.
Independently perform analysis of financial statements, financial projections/models, including downside analysis and stress testing.
Review Concept Clearance Paper, Final Review Memorandum, Report and Recommendation of the President, Term Sheet and other forms of transaction documents and internally produced write-ups.
Draft Credit Notes and other risk assessment reports for both new and existing transactions. Assigns and evaluates risk ratings.
Opine on waivers, changes in scope and other amendment requests.
Recommend risk mitigation measures including relevant covenant structures, security arrangements, and risk defeasance arrangements as applicable with the objective of enhancing the risk profile of transactions. Comments and make suggestions on the appropriateness of the financing structure.
Assist the Risk Management Specialist/s in the preparation for various committee meetings, particularly the Investment Committee.
Assist the Risk Management Specialist/s in the price validation process by providing relevant benchmarks as well as analysis of risk premium through a risk differentiated methodology.
Evaluate project implementation and operational problems, and proposes solutions.
Eligibility Criteria
Applicants must have-
Bachelor's degree in Economics, Finance, Accounting or other relevant fields of study; preferably with advanced training.
A Certified Public Accountant (CPA), Chartered Financial Analyst (CFA) or MBA qualification would be advantageous.
At least 6 years experience in major commercial banks, investment banks, rating agencies or similar financial institutions; preferably in credit risk assessment and management.
Proven ability to undertake background research, analytical and evaluative work on difficult but well defined tasks, collect and organize data and information, apply computer skills in analyzing and developing data, and prepare notes, papers and reports.
Familiarity with risk rating tools, loan pricing instruments, and developments in the area of risk management.
Good computer skills with sound knowledge of common word-processing, spreadsheets, power point, graphics software used within ADB, financial modeling and macros.
Effective report-writing and communication skills in English.
How to Apply
Applicants must submit their applications through online process.
For more information, please visit ADB.