Deadline: 20 February 2023
Asian Development Bank (ADB) is currently seeking applications from eligible applicants for the post of Budget and Management Services Officer in Manila, Philippines. The duration of this post is 3 years.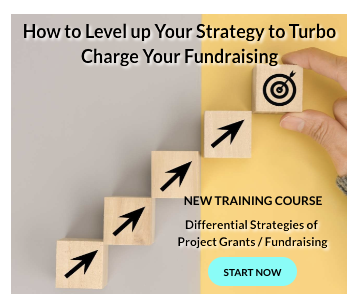 The ADB aims for an Asia and Pacific free from poverty.
Key Jobs Responsibilities
The Budget and Management Services Officer will perform the following functions-
Contribute to the ongoing IT and business process improvements of BPBM, BPMSD and ADB as a whole.
Prepare of reports on organization and business process review by undertaking research and studies from a systems perspective.
Contribute to bank-wide budget process for preparation of Full Time Equivalent (FTE) projection and staff related costs by forecasting, reviewing, and analyzing staff costs (salaries and salary-related benefits) for ADB staff, including the Board of Directors, Independent Evaluation, the Accountability Mechanism for the annual budget, forecasts and any revised estimates, and actual budget expenses for the year. Also coordinates the submission and review, and consolidation of the benefits expense items. Prepares salaries and benefits worksheets, departmental budgets, budget document figures, tables, and appendixes.
Prepare and analyze monthly staff fill ratio and actual staff years against the original staff years projection used for the staff cost estimates, reflecting HR related actions. Also generates monthly departmental budget utilization reports by budget item, including statistical data on operational and administrative expense items.
Review and processe budget transfers; monitors and analyzes budget utilization, checking that utilization rates are being maintained within the approved budget under each budget category; and provides inputs in the formulation of procedures and policies on other budget items as required.
With focus on staff related data, contributes to the preparation of the budget preview in the three-year rolling Work Program and Budget Framework (WPBF).
Eligibility Criteria
Applicants must have:
Bachelor's degree in Business Administration, Finance, Economics or relevant fields, major in Management and/or Accounting preferably with advanced training; professional qualification as a Certified Public Accountant would be an added advantage.
At least 8 years of relevant professional experience in planning and budget analysis, or financial/cost accounting.
Experience and knowledge of budget formulation and implementation as it relates to the work program and budget framework and operational plans.
Advanced proficiency in the use of spreadsheets and other software for data management and analysis.
Knowledge of accounting and financial analysis.
Excellent written communication and presentation skills.
Proven ability to analyze relationships among a few parts of a problem or situation, make simple causal links (A causes B), or pro-and-con decisions and set priorities for tasks in order of importance.
Ability to work independently on his/her own initiative with minimal guidance from supervisors.
Effective interpersonal skills to coordinate with international and administrative staff within and outside the division and to supervise and guide subordinates.
How to Apply
Applicants must submit their applications through online process.
For more information, visit ADB.