Deadline: Ongoing
Last Mile Health (LMH) is currently seeking applications from the eligible applicants for the post of Budget and Financial Analyst in Boston, United States.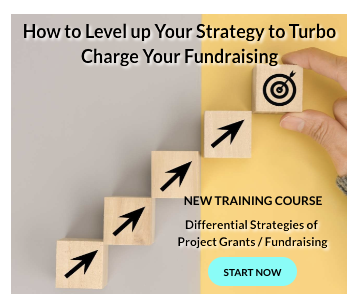 The Budget and Financial Analyst will be responsible for monitoring, analyzing, and reporting on key financial and performance metrics for the organization and provide technical support to DBR in developing and maintaining budget and forecast models for both internal and external audiences.
LMH saves lives in the world's most remote villages.
Key Jobs Responsibilities
The Budget and Financial Analyst will perform the following functions-
Develop and maintain budgets, forecasts, and models.
Monitor budget performance for all LMH business units, and prepare variance reports for review by DBR and management detailing expenses by category, highlighting potential problem areas or opportunities, and make recommendations for changes to forecasted amounts.
Review monthly financial statements for accuracy and provide feedback to accounting staff on necessary corrections.
Provide advice and technical assistance with cost analysis, fiscal allocation, and budget preparation.
Coordinate the preparation of the monthly close with accounting staff.
Design and review financial reports including dashboards, management, and assists with any other monthly and ad-hoc reporting as needed.
Track restricted funds received and expensed on a monthly basis, and maintain a comprehensive restricted funds schedule in accordance with internal and audit requirements.
Assist in developing the annual budget and forecasts throughout the fiscal year.
Assist staff with budget questions and issues.
Provide support as needed for audit and yearly close.
Eligibility Criteria
Applicants must have-
Degree in Accounting/ Finance/Economics. Graduate degree a plus.
3+ years of experience and growing responsibility in accounting, financial analysis, financial consulting, or management.
Experience in the non-profit sector a plus.
Knowledge of general finance principles, including forecasting, variance analysis and financial statement analysis.
Demonstrated ability to understand financial statements and operations, to partner with financial staff, and to translate financial information for managerial action.
Understanding of GAAP (Generally Accepted Accounting Principles), familiarity with non-profit accounting a plus.
Demonstrated familiarity with budgeting techniques, variance analysis and allocation methodologies as well as budget preparation and automated financial reporting.
Knowledge of grant accounting, reporting and budgeting.
Excellent communication and interpersonal skills, effectively communicate to financial and non-financial professionals, to write clearly and concisely and to present financial data.
Commitment to health and social justice.
Willingness and ability to travel to LMH's sites abroad.
How to Apply
Applicants must submit their resume, letter of interest, and three professional references through online process.
For more information, please visit LMH.