Deadline: 27 March 2023
World Health Organization (WHO) is currently seeking applications from the eligible applicants for the post of Director, Administration and Finance in Manila, Philippines. The duration of this post is 2 years.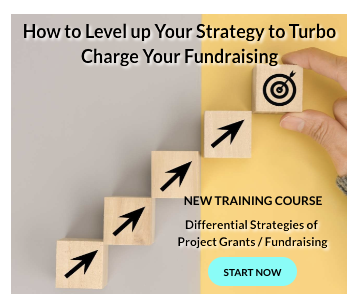 The primary role of WHO is to direct and coordinate international health within the United Nations system.
Key Job Responsibilities
The Director, Administration and Finance will perform the following functions:
Advising the Regional Director, health programme Directors and Heads of WHO Country Offices on all non-technical aspects of operational planning, covering a wide range of administrative, financial, budgetary human resources management, information technology, logistics, procurement, and security related issues.
Exercising primary responsibility in ensuring the smooth running, reporting and scrutinizing the finalization of project proposals and agreements in respect of administrative, legal, financial and staffing implications.
Exercising primary responsibility for staff relations, including incentives and disciplinary matters.
Promoting a culture of consistent compliance with rules and regulations as well as ethical behaviour.
Providing advice in and outside of the Regional Office on financial aspects of operations and their implementation, aiming at optimizing service delivery and arriving at economies-of-scale within the given financial parameters, while at the same time ensuring meticulous adherence to financial rules and guidelines in a transparent manner, best suited to instill trust by key stakeholders such as donors and Member States in WHO's operations.
Creating an environment in the Region that promotes and supports the implementation of the best management practices, which are aligned with the overall changes in management/administrative roles, responsibilities and practices in WHO globally.
Leading the effective and efficient implementation of WHO's internal control framework in the region and reporting any major discrepancies to the Regional Director and the relevant functional lead at WHO Headquarters / General Management and taking corrective action where required.
Eligibility Criteria
Applicants must have:
An advanced university degree (Masters level or above) in business administration, management, finance or related field.
A Ph.D. or specialized post-graduate certification in business administration and/or management.
Minimum 15 years of professional experience managing the administration and financial resources of programmes and/or departments in an organization. Within this experience a minimum of 7 years' experience must have been gained in an international context.
Professional work experience working in WHO, the UN and or International Organization including at the Regional / Country level.
Experience in change management and organizational development
Extensive practical knowledge of modern management principles and techniques, especially in respect of large operations at either/or national, regional and global levels.
Strong knowledge and skills in managing and coordinating large budgets and financial resources.
Strong knowledge and skills in Administration, Operations, Human Resources, Information Systems, Logistics, Procurement, and Security.
Proven leadership ability.
Ability to provide authoritative advice and motivate large groups of staff.
Ability to clearly and articulately present concepts and strategies on a broad range of issues while representing and promoting the Organization.
Expert knowledge of written and spoken English.
Intermediate knowledge of French or other WHO language.
How to Apply
Applicants must submit their applications through online process.
For more information, visit WHO.