Deadline: 17 November 2022
Danish Refugee Council (DRC) is currently seeking applications from eligible applicants for the post of Economic Recovery Officer in Erbil, Iraq.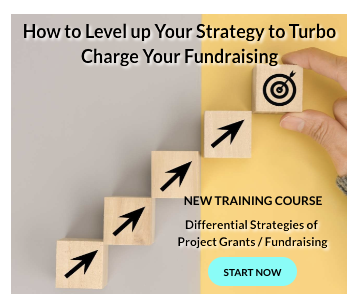 DRC fulfills its mandate by providing direct assistance to conflict-affected populations – refugees, internally displaced people (IDPs) and host communities in the conflict areas of the world.
Key Jobs Responsibilities
The Economic Recovery Officer will perform the following functions:
Actively participate in communicating DRC economic recovery activities to the stakeholders and the community.
Identification, and registration of the economic recovery activities targets groups.
Conducting profiling and counseling sessions for identified candidates according to the project selection process.
Ensure equal participation by all segments of the community, taking into consideration issues regarding gender, age, and people with disabilities.
Lead in and conduct various field assessments and surveys including needs assessment, market, and labor market assessments, and baseline surveys.
Collaborate closely with MoLSA vocational training department.
Strengthen the links between DRC and stakeholders including MoLSA, VT center, Chamber of commerce, and other relevant stakeholders.
Maintain a clear database of all possible participants in the program (selected and not selected) and provide regular updates (at least monthly) to the DRC economic recovery database officer in the trackers through the economic recovery team leader.
Identify gaps in the business market and encourage the development of new relevant businesses to fill the gap.
Eligibility Criteria
Applicants must have:
Relevant university degree or similar education (Economics, Business, and Finance)
An advanced university degree would be an advantage.
Proven experience in the development of accountability systems and tools for INGOs.
Experience working with UN or Non-Governmental Organizations.
Experience in training and capacity-building of staff.
Commitment to humanitarian principles and values.
Understanding of gender, protection, and human rights.
Relevant experience in similar contexts – at least 2 years
Experience with DRC people of concern (Refugees, Returnees, IDPs, and Host Community).
Experience in similar economic recovery assignments.
Strong communication and teamwork skills.
Knowledge of local laws and regulations.
Able to work energetically.
Excellent computer skills (Web, Microsoft office –excel, word and ppt overall).
Knowledge of the current context of displacement (Refugees and IDPs) and ongoing economic crisis (host community) in Erbil Governorate.
Spoken and written Kurdish, English, and Arabic.
How to Apply
Applicants must send a cover letter and an updated CV (no longer than four pages) in English through online process.
For more information, visit DRC.