Deadline: 10 May 2017
United Nations Development Programme (UNDP) is currently seeking applications from the eligible applicants for the post of Finance Analyst in Banjul, Gambia. The duration of this post is 1 year.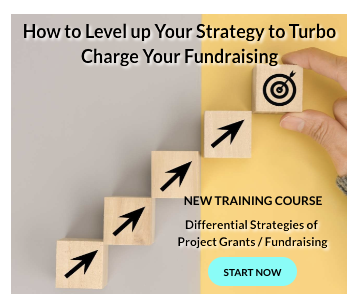 UNDP works in nearly 170 countries and territories, helping to achieve the eradication of poverty, and the reduction of inequalities and exclusion.
Key Jobs Responsibilities
The Finance Analyst will perform the following functions-
Full compliance with UN/UNDP rules, regulations and policies of financial activities, financial recording/reporting system and audit follow up on audit recommendation.
Implementation of the effective internal control, proper design and functioning of a client-oriented financial resources management system as per the revised IPSAS compliant Internal Control Framework.
Mapping of CO Finance business processes and elaboration/establishment of internal Standard Operating Procedures and strong supervision of the workflows in the Finance Unit in consultation with office management.
Continuous analysis and monitoring of the financial situation, presentation of forecasts for development and management projects.
Elaboration of the framework and conditions of contributions within the CO resources mobilization efforts.
Elaboration and implementation of cost saving and reduction strategies.
Routinely monitor financial exception reports for unusual activities, transactions, and investigates anomalies or unusual transactions.
Inform supervisor and other UNDP staff at Headquarters of the results of the investigation when satisfactory answers are not obtained.
Financial resource management through planning, guiding, controlling of the resources in accordance with UNDP rules and regulations and observing compliance to IPSAS standards.
Preparation and monitoring of budgets of management projects.
Establishment of the development projects' budgets preparation/modification monitoring system, control of budgetary status versus authorized spending limits (ASL) and budgets delivery level.
Sending project budget to KK if authorized by the Senior Management (can be done only on the basis of signed prodocs and project budgets).
Elaboration of proper mechanisms to eliminate deficiencies in budget management.
Preparation of cost-recovery bills in Atlas for the services provided by UNDP, elaboration and implementation of the income tracking system and follow up on cost recovery.
Eligibility Criteria
Applicants must have-
University Degree in Finance, Business Administration, is desirable.
Full Accountancy Qualification from an internationally recognized institution (e.g. ACCA, CIMA, etc).
Specialized Certification in Accounting and Finance (e.g. AAT final) and 10 years of experience in Finance could be considered.
Minimum 3 years of relevant experience at the national or international level.
Experience in the usage of computers and office software packages (MS Word, Excel, etc.) and advance knowledge of spreadsheet and database packages.
Experience in handling of web based management systems.
Work experience in an international organization/institution will be an advantage
Nationality of Gambia.
How to Apply
Applicants must submit their applications through online process.
For more information, please visit UNDP.