Deadline: 30 April 2016
UN Women is currently seeking applications from the eligible applicants for the post of Finance Associate in Khartoum, Sudan. The duration of this post is 1 year.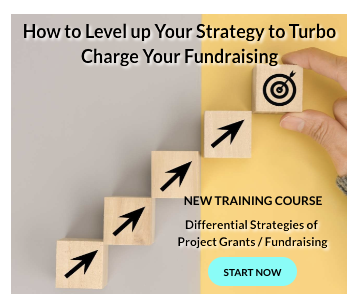 The Finance Associate will work in close collaboration with the Operations Team in the Regional Office as well as with the Operations and Programme teams in UN Women HQ for solving complex finance-related issues and information delivery.
UN Women is the UN organization dedicated to gender equality and the empowerment of women.
Key Jobs Responsibilities
The Finance Associate will perform the following functions-
Review and verify financial transactions/activities/documentation for accuracy, appropriateness and completeness and ensure full compliance of financial services and transactions with UN Women rules, regulations, policies and recording and reporting systems. Certify transactions for accuracy and propriety prior to submission to the supervisor for approval and/or action.
Analyze/interpret UN Women financial rules and regulations, as well as established policies and procedures, and provide advice and recommend solutions to a wide range of financial issues.
Check drafts for cost sharing and Trust Fund agreements including conditions of contributions within resource mobilization efforts. Follow up on contributions within the CO resource mobilization efforts.
Monitor the proper functioning of the financial resources management system.
Monitor the financial status and under the guidance of the Regional Operations Manager implement control mechanisms for management/development projects.
Keep stakeholders and clients informed for timely actions/decisions and review status reports for quality control.
Under the guidance of the Regional Operations Manager implement cost saving and reduction strategies.
Follow-up on audit recommendations to monitor implementation of corrective actions.
Supervise staff and personnel under their responsibility, as applicable, provide technical guidance and hands-on training, and monitor performance to ensure delivery of results according to plans and standards of accountability and performance.
Eligibility Criteria
Applicants must have-
Secondary Education is required.
Specialized national or international certification in accounting and finance would be an asset.
University Degree in Business or Public Administration desirable, but it is not a requirement.
Minimum 6 years of progressively responsible experience in financial management and administration, in a large corporation or organization is required.
Experience in the usage of computers and office software packages (MS Word, Excel, etc) and advanced knowledge of spreadsheet and database packages.
Experience in handling of web based management systems.
Knowledge of IPSAS and/or IFRS is desirable.
Written and oral proficiency in English and Arabic is required.
Nationality of Sudan.
How to Apply
Applicants must submit their applications through online process.
For more information, please visit UN Women.