Deadline: 16 May 2016
World Vision International (WVI) is currently seeking application from eligible applicants for the post of Finance Director in Lusaka, Zambia. The duration of this post is 2+ years.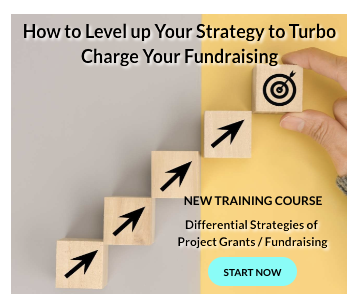 The Finance Director will be responsible to provide overall leadership, oversight and management support for all aspects of financial management in the National Office (NO).
WVI's mission is to promote human transformation, seek justice and bear witness to the good news of the Kingdom of God.
Key Job Responsibilities
The Finance Director will perform the following function-
Provide strong and positive leadership to the finance department ensuring competent and motivated staff are hired and retained, providing efficient delivery of services.
Coordinate professional and personal development of finance staff through adequate orientation, on-the-job coaching, identification of learning, training needs and opportunities (e.g. in accounting, Sunsystems, grant management, risk management, leadership, etc.); and succession planning.
Model Christ-centered servant leadership and support spiritual development of their team.
Actively participate in the NO Senior Management/ Leadership team meetings.
Providing cost analysis, promoting benchmarks and making recommendations for determining effective resource utilization at all levels.
Contributing to the development of appropriate policies and procedures for procurement of goods and services, in collaboration with the Supply Chain team.
Coordinate the planning and budgeting process and provide technical support, to ensure global and regional guidelines are met.
Design and manage systems, policies and procedures that provide appropriate levels of security and control of WV assets, resources and operations.
Coordinate the submission of timely, accurate and complete relevant reporting to the Partnership and to internal users.
Manage appropriate financial systems and controls and ensure they are in place to avoid significant finance audit risk ratings, both at the NO and project levels.
Coordinate and ensure an optimal interface between the supply chain and business units for efficient customer service delivery.
Eligibility Criteria
Applicants must have-
Bachelor's degree in Accounting, Finance or Business Administration, or a related field.
MBA in Finance, MSC in Finance/Accounting preferred.
ACCA, CIMA, CPA, ZICA or equivalent preferred.
Minimum 7-10 years in Senior Finance leadership experience is required, including experience in the management of a wide number of grants from different donors.
Solid knowledge of accounting principles, financial systems, budget/cash flow monitoring and internal accounting controls.
Knowledge of government grant regulations and financial reporting requirements preferred.
Proficiency in written and spoken English.
Ability to travel within country, regional and internationally.
Experience of treasury activities, establishment and monitoring of budgets and an understanding of data processing concepts and systems is preferred.
Experience with humanitarian aid in-country is a plus.
How to Apply
Applicants must submit their applications through online process.
For more information, please visit WVI.