Deadline: 06 April 2023
Danish Refugee Council (DRC) is currently seeking applications from eligible applicants for the post of Finance Manager in Mogadishu, Somalia. The Duration of this post is 12 months.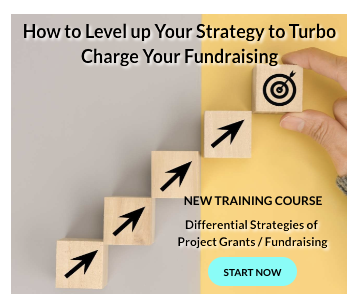 DRC fulfills its mandate by providing direct assistance to conflict-affected populations – refugees, internally displaced people (IDPs) and host communities in the conflict areas of the world.
Key Jobs Responsibilities
The Finance Manager will perform the following functions:
Accounting

As a super user for DRC Dynamics, oversee the finance functionalities in DRC Dynamics and update all staff on new developments.
Oversee and manage daily accounting and finance functions including the timely recording of   transactions, cash    management, banking, payroll, receivables, payables and timely updating in DRC Dynamics and ensuring that Month end process is complied.
Supervise the maintenance of banking relations and monitor country cash flow requirements to ensure the smooth implementation of DRC programs.
Plan and maintain oversight of co-funding requirements and share overview with HoSS on quarterly basis.
Oversee Accounting compliance and documents archiving for Somalia operation according to DRC requirements.
Coordinate with Finance/HR staff to ensure timely payment of staff salaries.
Oversight over Country Finance DRC Dynamics system and schedule training required for LU, HU training as required.

Reporting

Oversee and clearance of donor financial reports for HQ review and ensure timely submission to the donors, ensuring quality of the reports.
Provide monthly management reports which will include expenditures    by    project, sub    grantee    or    Partners'    reporting    and    other    financial information, in a   timely and accurate manner and any other report as requested by SMT.
Oversight over partners'   financial   reporting   and   compliance and schedule additional technical assistance to partners to be carried out by partnership Specialist and Finance Officer.
Eligibility Criteria
Applicants must have:
Bachelor's Degree in Accounting or Finance or Business Administration.
University degree in Finance/Accounting/Commerce/Business Administration or Five years DRC experience in Finance/Accounting work.
At least 8 years' experience working with NGOs or other international agencies.
Excellent people and team management skills, able to hold to account, build and motivate teams, with at least 5 years people management experience.
Hands-on experience/skills in MS Excel (experience in working with formulas) & ERP Systems
Experience in preparation of Donor budget and reporting for Danida /SIDA/USAID/ECHO/UN/FCDO donors.
Strong information technology skills.
Fluency in written and spoken English.
Excellent interpersonal and teamwork skills, working with different groups and nationalities.
Ability to prepare training modules on accounting management and conduct trainings to Finance and Non-Finance staff.
Strong initiative and self-motivated, with a strong commitment to teamwork and humanitarian principles.
Ability to multi-task and cope with competing demands under tight deadlines.
Identify priority activities and assignments, adjust priorities as required.
Experience of leading the implementation of operational improvements and the persistence to achieve change in a challenging environment.
Ability to operate and think strategically, coupled with proven analytical skills and the use of these to problem solve and make firm decisions.
Aptitude and openness to change, with an ability to lead change management
Fluency in written and spoken English.
Fluency in local spoken languages.
How to Apply
Applicants must send a cover letter and an updated CV (no longer than four pages) in English through online process.
For more information, visit DRC.