Deadline: 10 January 2020
Palladium is currently seeking applications from the eligible applicants for the post of Finance Manager_Challenge Fund for Youth Employment in Utrecht, Netherlands.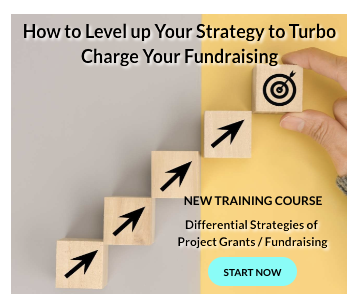 The Finance Manager will be responsible for assisting in the review of project finance and accounts, budgets for accuracy, creating budget narratives, researching cost information and responding to financial requests as needed.
Palladium's mission is to catalyze an enriched future for all.
Key Job Responsibilities
The Finance Manager will perform the following functions-
Liaise closely with Project Management team, the Challenge Fund team leader, Fund Management team and corporate financial management team.
Ensure Profit and Loss, balance sheet and headcount plans are accurately recorded in the system.
Perform monthly forecasts and project financial analysis.
Raise monthly invoices to corporate Financial Management team and managing submissions of fund requests to the client.
Establish budget baseline and performing statistical trend analysis.
Maintain overview of programme expenditure against programme work plan and budgets, variance analysis.
Maintain a rolling cash flow projection.
Manage relationship with auditors for the project, and prepare and provide all necessary documentation.
Ensure the appropriate use of programme codes and the up to date documentation and reconciliation of programme expenditure and accruals.
Prepare financial reports required by the client.
Review grant recipients' financial reports for accuracy.
Ensure all grant funds are achieving value for money and being spent in accordance to Fund Agreements.
Review proposal budgets and providing constructive feedback.
Provide guidance to the relevant staff of partners on effective financial management.
Support program staff in grant revisions, cost extensions, no-cost extensions, budget realignments, and other as required.
Oversee all financial and grant management responsibilities including funds disbursement, funds transfer requests and acquittals, and financial reporting.
Ensure that all financial transactions are done with integrity and cost effectiveness and are necessary for the purpose of achieving the programme goals.
Manage all Palladium's banking requirements in the Netherlands. Maintain sound professional relations with the bank and stay up to date with current financial regulations, including tax liabilities to the Netherlands company and the programmes.
Manage corporate audits for Palladium Netherlands entity and project audits for programmes managed by the Palladium team in Utrecht.
Eligibility Criteria
Applicants must have:
Relevant Academic qualifications in a related field.
CA or CPA or at least a Master's Degree in a finance or business management, is preferred ACCA / CIMA / equivalent.
Experience in project accounting and revenue recognition preferred.
Knowledge and understanding of grant mechanisms, including fiduciary risk management.
Knowledge of Dutch VAT and tax laws.
Fluency in English required and Dutch fluency is preferred.
Knowledge of COBRA, PM Compass, CER systems would be advantageous.
High standard of written and verbal communication skills.
Strong inter-personal skills and the ability to balance multiple projects and deadlines.
Ability to pursue, adapt, and lead change, and demonstrate flexibility in response to changing business environments.
Ability to see the bigger picture and affect business drivers through decisions and actions, and the ability to contribute to the long-term profitability and growth of the organisation.
Ownership of learning and striving to develop own knowledge and capabilities to support the organisation's success.
How to Apply
Applicants must submit their applications through online process.
For more information, please visit Palladium.