Deadline: 18 May 2016
The World Bank Group (WBG) is currently seeking applications from the eligible applicants for the post of Financial Management Specialist in Antananarivo, Madagascar.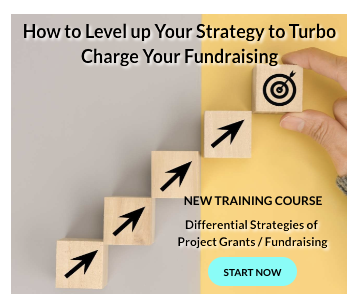 The Financial Management Specialist will work from the World Bank Madagascar Country Office, and assist in all financial management (FM) aspects related to the World Bank's operations for Madagascar and Comoros.
WBG has set two ambitious goals to push extreme poverty to no more 3 percent by 2030, and to promote shared prosperity and greater equity in the developing world.
Key Jobs Responsibilities
The Financial Management Specialist will perform the following functions-
Assess the adequacy of the Borrower's project financial management systems and their ability to manage and monitor World Bank financed projects. This includes budgeting, policies and procedures, internal controls, accounting, financial reporting and auditing.
Carry out supervision work to ensure that projects financial management systems are functioning appropriately, including the review of periodic interim financial reports.
Assess the selection and engagement of auditors, ensuring their suitability including their independence, and competence to perform; and ensure that the borrower provides auditors with all the relevant information (including Terms of Reference and Bank requirements) necessary to carry out their engagement.
Review audited financial statements received, monitor the Borrower's compliance with financial covenants including audit compliance, ensure adequate communication with the Borrower and the project implementing agencies with respect to audits and advise as appropriate.
Provide advice and support to Borrower and the World Bank Task Teams on matters affecting financial management.
Assess the financial and operational viability of implementing entities (e.g. with respect to revenue earning entities), and to advise on the design and use of financial performance covenants.
Monitor implementation of the PFM action plans, and provide technical advice to the Government in the implementation of reform actions.
Eligibility Criteria
Applicants must have-
Masters degree in accounting, business, finance or economics, and a minimum of 5 years of post-qualification experience in financial management.
Experience and in-depth familiarity with public sector financial management in would be a distinct advantage.
Knowledge of International Accounting Standards and International Standards on Auditing.
Ability to understand public financial management issues and to adapt financial management knowledge acquired in the private sector to the public sector context (essential).
Experience in auditing, including assessing audit competence, and to the ability to analyze the impact of qualified audit reports and matters arising from management letters.
Understanding of management information systems and the application of new information technologies.
Ability to communicate effectively, in writing and orally, in French and in English and to negotiate substantive and difficult issues with senior government officials (essential).
Demonstrated ability to deal with complex analytical and strategic work; process coordination; and interpersonal skills with the ability to work independently with the clients.
Willingness to travel frequently.
How to Apply
Applicants must submit their applications through online process.
For more information, please visit WBG.