Deadline: 05 June 2022
United Nations International Children's Emergency Fund (UNICEF) is currently seeking applications from eligible applicants for the post of Operations Manager in Herat, Afghanistan.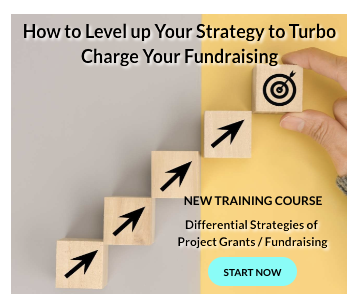 UNICEF works for a world in which every child has a fair chance in life.
Key Jobs Responsibilities
The Operations Manager will perform the following functions:
Valuing People: Develop people resources to promote technical competence and foster career progression and retention of a "fit for purpose"/ agile workforce

Facilitate an environment of management excellence, staff well-being and accessibility and inclusion through implementation of strategies, policies, procedures.
Implement solutions and advise to office management on people management and office culture.
Coordinate the human resource development and resourcing strategies to bring about changes in knowledge, skills, abilities and mind sets for Operations staff.
Keep abreast of industry standards in management and finance and share best practices and knowledge learned within the office.

Support Excellence in Operations in UNICEF derived from the five strategic pillars.
Valuing Money: Champion strategic resources to achieve organizational goals and ensure Value for Money (VfM)

Ensure effective identification and use of resources in various concrete Value for Money (VfM) areas, including eco-efficiency and inclusivity, common premises, costing, results-based budgeting financial monitoring etc.
Support Business Units on options to generate greater VfM.
Lead the financial oversight management, monitoring and reporting of all the country programme budget – and where applicable private sector fundraising budgets; make analysis and recommendations for
Representative's and Deputy Representative's to take risk informed decisions.
Implement various modalities of valuing resources through financing modalities such as budgeting and pre-financing modalities for supplies, cash-based transfer etc.
Oversee implementation of Supply plan for the office and stay abreast of the regional strategies.

Valuing Risk Management: Enhance Risk Management to increase organizational performance and strengthen internal control

Support the office with up-to-date information to make operational and programmatic risk informed decisions and improve performance, with the support of the enterprise Governance, Risk and Compliance (eGRC) platform.
Update and participate in testing of business continuity plans to ensure UNICEF organizational resilience to disaster and risks and staff safety and security as well as Emergency Preparedness and Response to humanitarian situations.
Review internal controls and policies/guidance included in the Regulatory Framework, provide oversight of appropriate implementation of policies and procedures and provide feedback on policy and internal controls as appropriate.
Eligibility Criteria
Applicants must have:
Advanced University Degree (Master's and above) in one of the following areas is required: Business management; Financial management; Accounting; Public Finance; and related operations function (Supply Chain, Human Resources, Information Technology, International Business, Project management, etc.) is required or a full professional accounting designation (CA, ACA, ACCA, CPA, CIMA, CPFA, Expert Compatible) from an internationally recognized institute/body of accountancy with valid membership in good standing is required."
First University Degree in a relevant field combined with 2 additional years of professional experience may be accepted in lieu of an Advanced University Degree.
Minimum 5 year's of professional experience, at the national and/or international level, is required, specifically in implementing organizational initiatives in one or more operations management area including budget; financial management and reporting; facilities management; administration; supply and logistics management; information and communication technology; human resources.
Prior experience in the development sector or UN system/ international NGOs would be an asset.
Experience in a UN system agency, large private or public company, or experience working in a developing country and/or humanitarian/ emergency context is an asset.
For country offices with a significant private sector fundraising operation, prior experience working with or in the private sector, and supporting private sector fundraising, is desirable
Experience in working with corporate ERPs (Enterprise Resource Planning) and IPSAS (International Public Sector Accounting Standards) is highly desirable.
Knowledge of Results Based Management is a requirement.
Experience in supporting successful client-oriented work units is an asset.
Familiarity with Microsoft Office applications is required.
Fluency in English is required
How to Apply
Applicants must submit their applications through online process.
For more information, visit UNICEF.