Deadline: 15 December 2016
Global Climate Fund (GCF) is currently seeking applications from the eligible applicants for the post of Portfolio Analyst in Songdo, South Korea. The duration of this post is 3 years.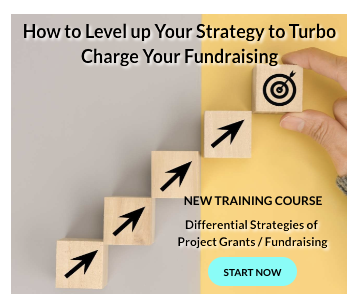 The Portfolio Analyst will be responsible for funding activities including carrying out quantitative and qualitative analyses, monitoring disbursements, monitoring compliance to Funded Activity Agreements (FAAs) and preparing reports as needed by the Portfolio Management Unit and external partners.
The mission of the Green Climate Fund is to expand collective human action to respond to climate change – the defining challenge of our time.
Key Jobs Responsibilities
The Portfolio Analyst will perform the following functions-
Input data into the GCF Portfolio Management System.
Control the completeness and quality of disbursements requests submitted by the Accredited Entities and process them.
Monitor conditions of disbursements.
Work with Task Managers and Legal to support the monitoring of the compliance with FAA provisions and any other legal covenants.
Process waivers and other project processes once approved by the Head of Portfolio Management.
Support the preparation of the Annual Performance Reports as per the GCF's Performance Management Framework, and other aggregated monitoring reports for internal and external purpose, as needed.
Carry out quantitative and qualitative analysis to ensure the health of the portfolio as per the Risk Management Framework.
Support the monitoring of Accredited Entities in adhering to GCF's policies and guidelines, including Environmental and Social Safeguards, Gender, and Risk as per the Monitoring and Accountability Framework for Accredited Entities.
Collaborate with the Independent Evaluation Unit as appropriate.
Keep abreast on evolving sector issues that may directly impact funded projects.
Eligibility Criteria
Applicants must have-
MBA or Master's degree in Economics, Finance or relevant field.
CFA / CA or other professional designation preferred.
Minimum 2 years of relevant work experience.
Familiarity with M&E state-of-the-art methodologies.
Demonstrated ability to understand the nature of GCF investments and the strategy for a risk-sensitive approach to portfolio management.
Prior experience in working with client countries or partners in developing projects are a plus.
Financial and credit analysis skills including some advanced financial modeling skills are an advantage.
Exposure to climate change projects with a focus in one or more of climate change areas preferred.
Fluency in English is essential and knowledge of another United Nations language is an advantage.
How to Apply
Applicants must submit their CV and a letter of interest in a single PDF file via email given on the website.
For more information, please download the PDF GCF.