Deadline: 13 November 2016
United Nations Development Programme (UNDP) is currently seeking applications from the eligible applicants for the post of Programme Associate in Banjul, Gambia. The duration of this post is 1 year.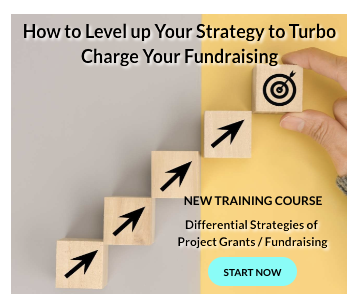 The Programme Associate will ensure effective delivery of the Country Office (CO) performance in the Environment portfolio by entering and managing data and supporting Government Partners in programme implementation and capacity development consistent with UNDP rules and regulations.
UNDP works in nearly 170 countries and territories, helping to achieve the eradication of poverty, and the reduction of inequalities and exclusion.
Key Jobs Responsibilities
The Programme Associate will perform the following functions-
Provide support in the preparation of CCA, UNDAF, CPD, implementation of CPAP using effective application of RBM tools.
Support in the presentation of background information for formulation of country programme, draft work plans, budgets, proposals on implementation arrangements Compliance of programme activities with standards, UNDP rules, regulations and procedures.
Review programme delivery in accordance with authorized programming level (ASL) and suggest measures for adequate optional utilization of funds.
Ensure sound programme finance management through monitoring budget reversals, and tracking delivery and updating expenditures.
Review Detail Expenditures of Developments projects and carry out reversals when necessary.
Provide programme managers with key financial data at regular intervals to facilitate early identification of problem areas and suggests remedial actions.
Prepare regular managerial reports on the financial status of programme resources against Resource Planning Framework to provide reliable tool on which decisions and strategies related to the achievement of unit's objectives are based.
Track approval processes for Environment project documents.
Track budget approval processes, requests for advance and sending to KK in ATLAS. Focal point for routine programme follow-up and assignment.
Review of NEX projects Financial Reports; preparation of non-PO vouchers for development projects.
Review of NEX Advance Ageing Reports and follow up on unretired balances.
Entering Financial Reports and vouchers for requests for advance.
Maintenance of the internal expenditures control system which ensures that vouchers processed are matched and completed, transactions are correctly recorded and posted in Atlas.
Eligibility Criteria
Applicants must have-
University Degree in the Social Sciences or equivalent.
Accounting or Finance Certification advantage.
6 years of progressive responsibilities in project management.
Experience in the usage of computers and office software packages (MS Word, Excel, etc) and advanced knowledge of spreadsheet and database packages is required.
Experience in handling of web based management systems and knowledge of IPSAS and/or IFRS is desirable.
Fluency in English.
Nationality of Gambia.
How to Apply
Applicants must submit their applications through online process.
For more information, please visit UNDP.