Deadline: 27 April 2016
The World Bank Group (WBG) is currently seeking applications from the eligible applicants for the post of Senior Financial Assistant in Chennai, India.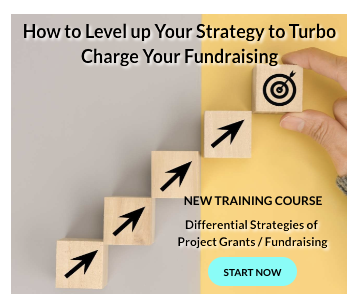 The Senior Financial Assistant will work as part of a team of professionals in Financial Instruments team to meet the group's responsibilities as they relate to the accounting and valuation of financial instruments.
WBG has set two ambitious goals to push extreme poverty to no more 3 percent by 2030, and to promote shared prosperity and greater equity in the developing world.
Key Jobs Responsibilities
The Senior Financial Assistant will perform the following functions-
Verification of trade set up and trade modifications.
Ensure the accuracy and appropriateness of accounting /valuation data, systems and reporting deliverables as it relates to the loans, borrowings and investments portfolios. This includes but is not limited to maintaining the ledgers, and performing reconciliation to ensure accuracy of ledgers.
Prepare various statutory and management reports as required by the department.
Develop expectations, perform analysis, prepare commentaries and suggest and implement solutions in a pro-active manner.
Assist in coordinating with external and internal auditors.
Proactively interact with WFA colleagues and Treasury (TRE) front office business units and other units as required to stay abreast of new/proposed activities that may have accounting or reporting implications.
Proactively interact with other financial institutions to ensure that practices adopted are in line with the market practice. Stay abreast of industry best practice as it relates to valuation/accounting of financial instruments.
Participate in the department's projects and business initiatives.
Maintain and develop processes, procedures, and internal controls around portfolios handled, with the objective of increasing efficiency and accuracy.
Eligibility Criteria
Applicants must have-
Master's degree in Finance, MBA (Finance), or equivalent is required. Chartered Financial Analyst would be a plus.
Minimum 15 months of relevant experience.
Knowledge of financial instruments, especially capital market and money market instruments.
Effective communication skills with regard to working with various groups on technical areas to reach decisions on issues.
Sound experience with integrated financial systems.
Experience in SUMMIT / SAP and Bloomberg/Reuters are a plus.
Strong interpersonal skills with the ability to thrive in a team oriented environment.
Proven quantitative and qualitative analytical skills, including excellent spreadsheet skills.
Familiarity with financial modeling techniques and writing Macros will be a plus.
Proficiency in writing and speaking English.
How to Apply
Applicants must submit their applications through online process.
For more information, please visit WBG.