Deadline: 25 May 2023
Asian Development Bank (ADB) is currently seeking applications from eligible applicants for the post of Senior Financial Management Officer in India. The duration of this post is 3 years.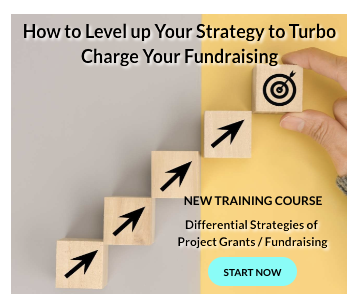 The ADB aims for an Asia and Pacific free from poverty.
Key Jobs Responsibilities
The Senior Financial Management Officer will perform the following functions-
Operational services

Lead: (i) Review of audited project and entity financial statements (APFS/AEFS) for all assigned projects following ADB's internal review guidelines (while exercising professional judgment) including updating automated review checklists, monitoring and quality improvement; and (ii) FM support to project teams to communicate with executing and/or implementing agencies (EAs/IAs) on issues identified in the APFS and AEFS, including compliance with financial covenants
Analyze non-compliance or delayed compliance with APFS and AEFS submission and public disclosure requirements, as well as quality, common issues and deficiencies in APFS and AEFS and summarize these and expected actions in a regular report.
Diligently follow up with project teams and EAs to achieve compliance with ADB FM requirements.
Monitor regularly the follow-up actions identified from APFS and AEFS review or other related actions and verify project related information to assist APFS and AEFS review.

Country FM Systems

Participate as a team member for preparation of country or regional partnership strategy, governance risk assessments, or country public financial management assessments (e.g., public expenditure and financial accountability assessments).
Review country FM systems and monitor changes related to project financial management, audit, taxation, and other finance-related areas, and update India management and staff regularly on any changes that may affect project implementation and performance.
Eligibility Criteria
Applicants must have:
Bachelor's degree preferably with Master's degree in Accounting, finance, or a related field;
Professional qualification in accounting (e.g. CPA, CA) from an internationally recognized institution (e.g., IFAC). A CFA qualification is an advantage;
At least 10 years of relevant professional experience in private or public sector financial management (i.e., in accounting, budgeting, auditing) and at least 5 years of supervisory experience;
Experience with (a) investment project appraisal, and (b) appraisal processes of financial institutions including multilateral development banks for sovereign and non-sovereign transactions is an advantage;
Advanced and broad knowledge of all aspects of FM, including: (i) International Financial Reporting Standards and International Standards on Auditing; (ii) experience with internal control systems and procedures (in particular the Committee of Sponsoring Organizations framework); (iii) experience in auditing including assessing auditors' competence; and (iv) experience in advising clients on the design and implementation of FM systems, including financial and management reports;
Proven ability to work independently on assigned transactions, areas of analysis and research, which have well-defined scope and steps;
Effective report-writing and strong oral and written communication skills in English;
Good analytical and conceptual skills;
Ability to liaise and work effectively with government officials;
Ability to guide administrative staff to facilitate work planning, delivery and quality review;
Strong planning, organizational and administrative skills;
Proficiency in MS Word, MS Excel, MS PowerPoint; familiarity with database management tools; and
Ability to work collaboratively with teams as a constructive team member.
How to Apply
Applicants must submit their applications through online process.
For more information, visit ADB.