Deadline: 21 March 2017
Asian Development Bank (ADB) is currently seeking applications from the eligible applicants for the post of Senior Project Officer in Dili, Timor-Leste. The duration of this post is 1 year.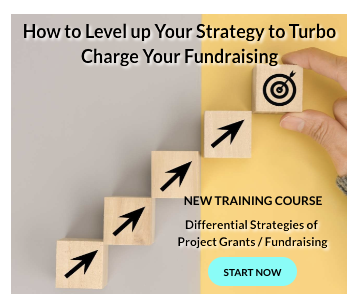 The Senior Project Officer will contributes to the Timor-Leste Resident Mission (TLRM) in handling loan/Technical Assistance (TA) processing and administration, portfolio management, sector work, country programming, and other general sector activities with a focus on the urban sector, including water supply & sanitation.
The ADB aims for an Asia and Pacific free from poverty.
Key Jobs Responsibilities
The Senior Project Officer will perform the following functions-
Provide support to fact-finding and appraisal missions, including but not limited to review of project management arrangements, liaison with government officials, inputs to safeguards and other aspects of due diligence, data gathering and project costing.
Liaise with and support headquarters (HQ), government agencies, development partners, private sector partners, civil society and other stakeholders to facilitate formulation, processing, administration and monitoring of ADB-financed loan and TA projects primarily in the urban sector, including water supply & sanitation.
Maintain close cooperation with other international donors and undertakes meetings and consultations with them, especially in areas relating to donor coordination and harmonization in sector work.
Contribute to country programming, including review and formulation of country operations and business plans, and the country partnership strategy. Contributes to country performance assessments.
Organize and conduct training workshops for EAs in areas relating to procurement and project administration/management.
Produce reports, as required, on the tasks undertaken in relation to the above.
Eligibility Criteria
Applicants must have-
Bachelor's degree in business administration, management, finance and/or public policy/administration or engineering; preferably with Master's Degree or equivalent.
At least 10 years relevant professional experience, with demonstrated knowledge of urban infrastructure including water supply & sanitation and project management; and at least 5 years of supervisory experience.
Sound knowledge of government administrative systems and procedures.
Experience in project planning, feasibility analysis, construction supervision, and contract management is desirable.
Strong interpersonal skills and teamwork and ability to develop rapport internally and externally in a multicultural environment.
Strong conceptual skills and ability to identify issues and appropriate actions at the field office level.
Strong planning and organizing skills to handle a multitude of tasks under given timelines.
Proficiency in computers, especially word processing, spreadsheets, and information technologies required.
Complete familiarity with accepted best practices of procurement and disbursement processes.
Effective report-writing and communication skills in English.
Nationality and residency of Timor-Leste.
How to Apply
Applicants must submit their applications through online process.
For more information, please visit ADB.