Deadline: 20 March 2023
Asian Development Bank (ADB) is currently seeking applications from eligible applicants for the post of Senior Risk Management Officer in Manila, Philippines. The duration of this post is 3 years.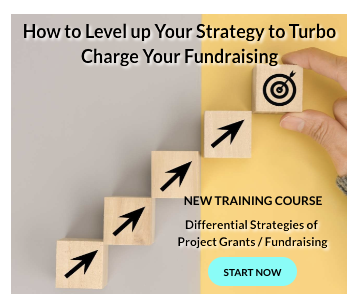 The ADB aims for an Asia and Pacific free from poverty.
Key Jobs Responsibilities
The Senior Risk Management Officer will perform the following functions-
Risk Assessment

Analyzes the credit worthiness of Financial Institutions based on assessment of quantitative, qualitative, and macro factors and recommends appropriate exposure limits.
Reviews Concept Review Paper, Final Review Memorandum, Report and Recommendation of the President, Term Sheet, Closing Certificate and other forms of transaction documents and internally produced write-ups.
Independently reviews, assesses, writes credit opinion, and provides recommendations for key transaction risks, covering, inter alia, sponsor, reputation, and structure risks in proposed financing transactions.
Provides advice and recommendations to origination teams on appropriate risk mitigation measures, deal structuring, risk adjusted pricing, security and other commercial terms and financial covenants throughout the risk appraisal process.

Transaction Monitoring

Independently reviews monitoring reports of non-sovereign FI debt and guarantee transactions, and determines the appropriate frequency of the monitoring report based on the specific risk profile of the transaction and recommending appropriate ratings.
Evaluates and recommends approval for waivers, amendments, and consents related to various proposed changes to loan covenants and terms and conditions in legal documents, restructuring proposals for performing assets, and all changes to the security package for previously approved transactions.
Recommends risk mitigation measures including those relevant to covenant structures, security arrangements, risk defeasance arrangements as applicable to reduce the risk profile of transactions, placing transactions on the Watch List based on increased risks or adverse trends, and recommending transfer of impaired transaction to ORM's Remedial Management Unit (RMOD-RMU).
Eligibility Criteria
Applicants must have:
Master's degree in engineering, finance, economics, accounting, or other related fields or its equivalent; university degree and at least 5 years specialized experience relevant to the position can be considered.
A Certified Public Accountant (CPA), Chartered Financial Analyst (CFA) or Financial Risk Manager (FRM) designation would be an advantage.
At least 10 years of corporate or financial institution credit risk experience in a local or international bank preferably as a senior credit officer, or similar position in a major corporation, rating agency, equity fund or multilateral/bilateral development organization, in risk management, deal origination and investment appraisal and 6 years of supervisory experience.
Demonstrated skills in relation to CAMEL analysis for banks, non-bank FIs, insurance and leasing companies. Experience in regional FI sector analysis and in-depth knowledge of nuances of regulatory NPL classifications a plus.
Demonstrated corporate financial analysis and structuring skills are also required.
Corporate bank working product knowledge (e.g. Trade finance, risk participations, sponsor guarantees).
Ability to evaluate individual loans and guarantees proposals; Familiarity with industry best practice in corporate recovery and corporate restructuring, with legal frameworks and bankruptcy laws would be an advantage.
Familiarity with trade finance products and working knowledge of Basel and banking regulations.
Substantial exposure to multiple sectors and with an extensive industry network preferably in Asia and the Pacific region.
Excellent written and verbal communication skills in English.
How to Apply
Applicants must submit their applications through online process.
For more information, visit ADB.