Deadline: 4 April 2019
World Health Organization (WHO) is currently seeking applications from eligible applicants for the post of Admin Assistant/ WHE (World Higher Education) in Asmara, Eritrea. The duration of this post is 2 years.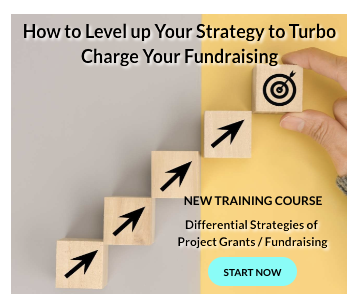 The primary role of WHO is to direct and coordinate international health within the United Nations system.
Key Jobs Responsibilities
The Admin Assistant will perform the following functions:
Provide full administrative support to the assigned program (WHE). Draft, review and revise correspondence, reports and documents for proper format and content in consultation with the supervisor.
Independently compose correspondence of administrative nature, take notes at meetings, provides informal interpretation/translation when required.
Scan, record, refer and follow up correspondence and documents, evaluate the urgency or critical nature bringing them to the attention of the responsible staff.
Compile background material for planning, monitoring and evaluation (including mini-review) exercises.
Maintain and update the filing of technical documents and correspondence (soft/hard copies and databases if applicable).
Create background reference material as appropriate; access and retrieve relevant material;
Finalize all administrative and logistics preparations required for the organization of meetings held in the country (working groups, seminars/courses, workshops) and pay per diem to participants as appropriate (if needed).
Prepare and process travel requests for team members using GSM, arrange for visa issuance, security clearance, flight and hotel bookings, follows up travel related issues of national and international missions.
Using GSM, monitor aspects of the implementation of WHE activities, funds for project/ program budget levels and financial expenditures, according to the approved country work plan.
Initiate and process different transactions in GSM, including procurement of goods and services. Follows up with concerned parties the receipt of deliverables and finalization of payments.
Manage briefing requests, maintain records and follow up on deadlines, collect information from teams, other departments/programmes/units, for timely submission for the Cluster Head's clearance/signature.
Respond to and act on telephone enquiries in a timely manner. Assess the critical nature of technical issues and direct them to appropriate staff for reply, coordinate appointments for supervisors, establish and maintain a proper computerized information system on MOH and UN counterparts, WHO Collaborating Centers, etc.
Brief colleagues on general office administrative process.
Assist/ including replacing and backstopping administrative staff in the team and perform other related duties as required. Participate in field visits, if required.
Eligibility Criteria
Applicants must have:
Completion of secondary school education or equivalent technical or commercial school.
At least 8 year's of practical experience in administrative positions, UN, NGOs and other International Organizations.
Proven experience in the area of administration and organization of official meetings.
English expert level required, French working level is desirable.
Good knowledge of computer management in an ERP (Oracle) environment and standard Microsoft Office applications, particularly EXCEL.
How to Apply
Applicants must submit their applications through online process.
For more information, please visit WHO.