Deadline: 25 December 2018
United Nations Office for Project Services (UNOPS) is currently seeking applications from eligible applicants for the post of Administrative Assistant in Panama City, Panama.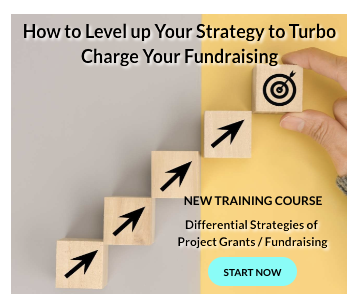 The Administrative Assistant will provide support to office operations performing a variety of standard administrative processes ensuring high quality and accuracy of work.
UNOPS mission is to serve people in need by expanding the ability of the United Nations, governments and other partners to manage projects, infrastructure, and procurement in a sustainable and efficient manner.
Key Jobs Responsibilities
The Administrative Assistant will perform the following functions-
Ensure effective and efficient functioning of the projects, focusing on achievement of the following results:

Contact with visitors and staff, arrangement of appointments and meetings, acting as an interpreter when required and/or taking minutes.
Compilation and preparation of briefing and presentation materials, speeches, background information and documentation for meetings and missions.

Ensure effective administrative and logistical support for the projects, focusing on achievement of the following results:

Organization of shipments, customs clearance arrangements, preparation of documents for UNOPS shipments (received/sent), Preparation of all necessary documentation, implementation of follow-up actions.
Administrative assistance to Procurement Officer.
Creation and Administration of Vendors and Suppliers in OU system, preparation of POs for travel activities, payments, contracts.

Provide support with respect to protocol issues and requests for official documentation, focusing on achievement of the following results:

Arrangements with UN departments for official documentation to be provided for import/export or transfer of goods.
Establishment and maintenance of efficient working relationship with government ministries.
Provision of accurate and comprehensive information to staff on the supporting documents needed by staff and his/her dependents, and import/export or transfer of goods; updated list of the required documents made available to each staff member/unit.

Provide support to office maintenance and assets management, focusing on achievement of the following results:

Administration and custody of office assets.
Maintenance of records on assets management, preparation of reports.
Maintenance of files and records relevant to office maintenance.
Provision of support to maintenance of common premises and common services

Provide support to knowledge building and knowledge sharing, focusing on achievement of the following results:

Participation in the trainings for the programme, operations and projects staff on administration.
Sound contributions to knowledge networks and communities of practice.
Eligibility Criteria
Applicants must have-
Minimum of Secondary School Diploma is required.
First level degree (Bachelor's or equivalent) preferably Business Administration, Public Administration or other related fields will be considered valuable and may replace some years of experience required.
Minimum 5 years of experience providing administration and/or finance support, including budget analysis.
Experience organizing travels and events (desirable).
Previous UN experience will be an advantage.
Fluency in written and oral Spanish and English
How to Apply
Applicants must submit their applications through online process.
For more information, please visit UNOPS.