Deadline: 8 May 2016
UN Women is currently seeking applications from the eligible applicants for the post of Administrative Associate in Tirana, Albania. The duration of this post is 1 year.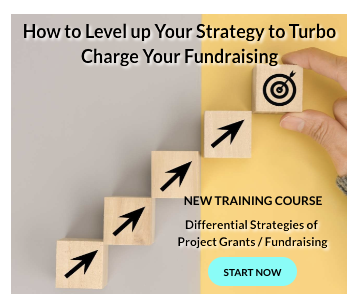 The Administrative Associate will support the office operations by providing general administration and operations support, organizing procurement processes, administratively support Human resources processes, and providing organization support to trainings, workshops and other events.
UN Women is the UN organization dedicated to gender equality and the empowerment of women.
Key Jobs Responsibilities
The Administrative Associate will perform the following functions-
Provide general administration and operations support to the Albania CO in compliance with UN Women rules, regulations, policies, and strategies:

Organize shipments, customs clearance arrangements, and prepare documents for UN Women shipments (received/sent).
Arrange travel and hotel reservations; prepare travel authorizations, process requests for visas, identity cards and other documents.
Provide administrative support to conferences, workshops, retreats.
Process DSA, travel agencies and other administrative surveys.
Manage office stationery supplies including maintenance of stock list of stationery, distribution of stationery and keeping a log of distribution.
Perform a Buyer role in Atlas and prepare Purchase Orders for travel activities.
Provide administrative support to maintenance of premises and common services.

Organize procurement processes in compliance with UN Women rules, regulations, policies, and strategies:

Provide inputs to the preparation of procurement plans for the office and contribute to monitoring their implementation.
Generate procurement related reports; research and draft responses to enquiries for clearance by the Operations Manager.
Review procurement requests and initiate procurement procedures for office and project equipment, supplies and services.
Organize procurement activities and processes, including preparation and conduct of Request for Quotation, Invitation to Bid or Request for Proposal, the opening and evaluation of tenders.
Coordinate contract negotiations, prepare request for award of contract for the review and approval of relevant authorities, as required.
Take timely corrective actions on Purchase Orders with errors (e.g. POs with budget errors, match exceptions, unapproved POs).
Eligibility Criteria
Applicants must have-
Secondary education. Undergraduate degree in Business Administration or related fields is desirable.
6 years of experience working in administration, procurement, HR, or logistic support service.
Experience in the usage of computers and office software packages (MS Word, Excel, etc).
Fluency in English is required.
Knowledge of official national language essential.
How to Apply
Applicants must submit their applications through online process.
For more information, please visit UN Women.