Deadline: 30 April 2016
Cesvi is currently seeking applications from the eligible applicants for the post of Administrator in Les Cayes, Haiti. The duration of this post is 6 months.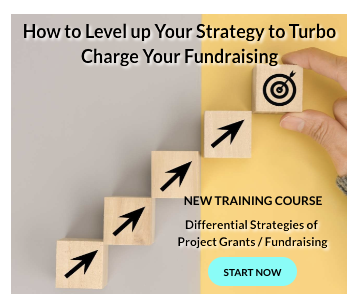 The Administrator will be responsible to manage all aspects of the finance function of Cesvi country projects in Haiti, in close coordination with the staff, and to support the office in purchase and procedures.
Cesvi is an independent association, working for global solidarity. The mission of Cesvi is to help the underprivileged in developing countries, or those in difficulty due to war, natural calamities and environmental disasters, does not help only those who suffer, but contributes also to the well-being of all of us on the planet, our "common home" that needs to be looked after for the sake of future generations.
Key Jobs Responsibilities
The Administrator will perform the following functions-
Accountancy of projects and preparation of all donor financial reports.
Ensure adequate controls over cash & bank management.
Undertake regular field visits in order to assess the financial systems in place.
Manage the finance department activities and schedule to meet the financial reporting requirements and deadlines specified by Cesvi HQs and donors.
Closely monitor all financial activities and inform the staff concerned.
Support the preparation of financial plans, forecasts, and budget analysis in close collaboration with the PM.
Support and supervise the logistic office in procurements and purchase procedures.
Responsible for the management of the national staff of the finance, admin, HR and logistics department.
Participation in the review, monitoring and capacity building of local staff.
Assist CR and PMs in the preparation of donor budgets, to ensure compliance with donor regulations and to ensure their incorporation into the country annual operating budget & revisions.
Responsible for the correct store of documents and project goods.
Attend meetings with UN Agencies representatives, EU representatives, local and international NGOs officers, private sector and civil society representatives, whenever required.
Support in the elaboration of project proposals, for the budgetary aspect.
Eligibility Criteria
Applicants must have-
Degree in Economics, Political science or at least three 3 years' post qualification experience in a finance/accounting role overseas in the NGO sector.
Strong budgeting and financial management skills.
Accountancy skills and ability to prepare financial reports.
Good knowledge of main donors' administrative rules and procurement procedures (ECHO, UE, PAM, etc…).
Knowledge and experience in purchases and procedures (i.e. cash and goods distribution).
Ability to support, manage and develop national staff-Good organizational and time management skills.
Ability to work under pressure of deadlines.
Cross cultural awareness, sensitivity, and patience.
Willingness to travel frequently in-country.
Computer literacy, particularly in Microsoft Office Programs as well as accounting packages & other database competencies.
Excellent knowledge of French written and spoken.
Good knowledge of English.
How to Apply
Applicants must submit their applications through online process.
For more information, please visit Cesvi.