Deadline: 12 February 2023
World Health Organization (WHO) is currently seeking applications from the eligible applicants for the post of Assistant (Documents) in Lyon, France. The duration of this post is 1 year.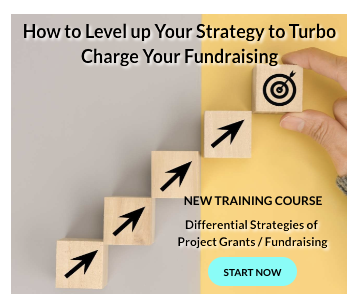 The primary role of WHO is to direct and coordinate international health within the United Nations system.
Key Job Responsibilities
The Assistant (Documents) will perform the following functions:
Governing Council  (GC) and  Scientific Council  (SC)

Prepares all  correspondence regarding GC and SC  matters  in  general;
Drafts  agendas  (GC and  SC) and  resolutions  (GC);
Provides a  draft template of the SC  Report;
Checks  draft  documents  for  established  format,  style  and  completeness  before finalization;  uploads  them on a dedicated digital site and informs in-house and external participants of their availability;
Manages  Session  preparation  through  Progress  Review Meetings;
Organizes travel  and  accommodation  arrangements for all  participants;
Attends GC and  SC and  provides proactive support;
Ensures  the  necessary follow-up  of GC  decisions/resolutions  and  SC  decisions/recommendations  with  the relevant Secretariat staff.
Arrange teleconferences  between the  Director and the Chairs  and Vice-Chairs  of the SC and  GC.
Prepares  draft  agenda  (approximately  every  two  months)  and  provides  a  summary  for  dispatch  to  all participants  and for official  record.

Peer-Review Meetings  (Review Panels)

Organizes  a  teleconference  between  the  SC  Chair,  the  Review  Panel  Chair  (a  selected  SC  member)  and the Director for the selection  of external  experts;
Organizes travel  and accommodation  arrangements for all  participants;
Provides  templates  to  the  branch(es)  under review and  checks  documents  for established  format,  style and completeness before finalization;
Uploads documents on  a  password-protected  space on a dedicated digital site;
Manages  meeting  preparation, attends Review Panel  meeting and provides support when  required;
Eligibility Criteria
Applicants must have:
Graduation from a secondary school or equivalent.
Training in secretarial work and/or general administration with possession of a diploma (BTS or equivalent);
Specialized training, acquired by practical application of the Organization methods, in records and documents administration.
University degree in management, general administration, library and documents management or relevant field.
At least 8 years' progressively responsible experience in general administration
Minimum 3 years' experience in IARC/WHO.
UN experience or experience in a multicultural work environment.
Prior experience in managing sensitive and high volume of documents.
Excellent knowledge of either English or French language with working proficiency of the other.
How to Apply
Applicants must submit their applications through online process.
For more information, visit WHO.