Deadline: 13 January 2017
Global Climate Fund (GCF) is currently seeking applications from the eligible applicants for the post of Compliance and Dispute Resolution Associate in Songdo, South Korea. The duration of this post is 3 years.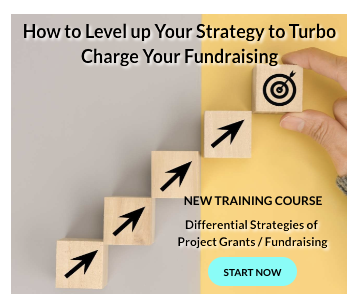 The Compliance and Dispute Resolution Associate will assist in and undertake a wide range of duties, and especially focus on managing complaints from people affected by projects funded by the GCF, including dispute resolution, mediation, compliance review and investigation.
The mission of the Green Climate Fund is to expand collective human action to respond to climate change – the defining challenge of our time.
Key Jobs Responsibilities
The Compliance and Dispute Resolution Associate will perform the following functions-
Provide administrative and operational support to the Head, IRM Unit in the processing of complaints, including operating the case management system; manage and conduct dispute resolution efforts and compliance investigations by the IRM Unit; and support and guide consultants involved in compliance interventions.
Ensure that complaints are handled according to the established guidelines and procedures of the IRM Unit, engaging in dispute resolution and compliance review, organizing site visits, gathering of evidence, document review, conducting interviews, investigating complaints and assisting in the writing of case reports.
Support the Head of the IRM Unit by proactively identifying lessons learned from cases filed with the IRM Unit.
Participate in and provide organizational support for the Fund's Board meetings, meetings of the Ethics and Audit Committee of the Board and other events and meetings related to the IRM Unit.
Support the Head, IRM Unit in meetings with complainants, witnesses, stakeholders, GCF Secretariat staff, staff of Accredited Entities and National Designated Authorities, government officials and Board members.
Draft and prepare internal and external written correspondence in English.
Perform additional tasks as may be assigned or delegated by the Head, IRM Unit.
Eligibility Criteria
Applicants must have-
Master's degree in a subject relevant to mediation, dispute resolution, compliance, law, public administration, management or governance (required, but may exceptionally be waived if the candidate has commensurate experience in mediation and compliance work together with a Bachelor's degree).
At least 7 years of relevant experience of which at least 2-4 years of work experience should be in a grievance redress mechanism of an international financial institution or international organization or multi-national corporation (required).
Working in or with developing country partners (required).
Knowledge of social and environmental safeguards and compliance (required).
Knowledge of/ability to perform diverse and intricate work routines that are specific in objective.
Ability to work independently and under pressure with a high-level of accuracy and attention to detail.
Ability to exercise tact and discretion in dealing with internal and external parties.
Strong competence and autonomy in the use of standard software programmes: Excel, Word, PowerPoint and Outlook.
Excellent writing and presentation skills.
Strong interpersonal skills, and highly developed cultural sensitivity in communicating with all levels of staff and external clients, both orally and in writing.
Fluency in English is essential.
Knowledge of another United Nations language is an advantage.
Proficiency in Korean language is an advantage.
How to Apply
Applicants must submit their CV and a letter of interest in a single PDF file via email given on the website.
For more information, please download the PDF GCF.