Deadline: 13 February 2023
Asian Development Bank (ADB) is currently seeking applications from eligible applicants for the post of Controller in Manila, Philippines. The duration of this post is 3 years.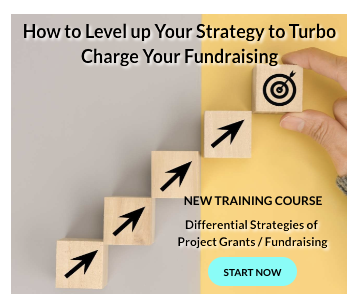 The ADB aims for an Asia and Pacific free from poverty.
Key Jobs Responsibilities
The Controller will perform the following functions-
Leadership and Strategic Management

Establish and cascade the department's vision, goals, development strategies, and key result areas (KRAs) in support of ADB's goals and in compliance with ADB policies.
Oversee the planning, implementation and supervision of CTL's work programs as well as monitor the quality of outputs, achievement of long-term goals and annual objectives for the department.
Maintain a high level of integrity through active communication with staff.

Financial Reporting, Analysis and Oversight

Oversee the accurate and timely completion of annual/quarterly/monthly financial reports for Management, Board of Directors, and shareholders.
Oversee the establishment, maintenance, and implementation of adequate internal control system to ensure that all ADB's financial transactions, including those relating to special funds and trust funds under ADB administration are properly, completely, and accurately recorded and are consistent with ADB's policies and procedures.
Provide leadership in the establishment and implementation of the Integrated Internal Control Framework, in coordination with the Information Technology Department and the External Auditors, as basis for ADB's Management Assertion and the External Auditors' Attestation about the adequate internal control over ADB's financial reporting.
Safeguard trust funds under the administration of ADB.
Strengthen department capability on data analytics and streamlining of reporting process to introduce effective processes.
Oversee the arrangement of audits conducted by external auditors
Manage the overall operations of the disbursements processed by resident missions, including Secondary Disbursement Processing Center (SDPC) at Viet Nam resident mission (VRM).

Administrative and Other Expenses Processing and Accounting

Oversee payment authorization of all administrative expenses including salaries, allowances, and benefits under the Staff Retirement Plan and the disbursements of loans, equity investments, technical assistance, trust funds, and other funds of similar nature administered by ADB to ensure all payments and disbursements are made in line with policies, regulations and agreed terms and conditions.
Eligibility Criteria
Applicants must have:
Master's degree, or equivalent, in Business Administration, Accounting, Finance, Information Technology, or related fields; or University degree in Business Administration, Accounting, Finance, Information Technology, or related fields, with professional qualification such as Certified Public Accountant (CPA), Chartered Accountant (CA), and at least 10 years specialized experience relevant to the position can be considered.
At least 15 year's of professional experience in a senior controllership-related position with a large banking/financial institution, preferably a multi-lateral development organization.
Proven management and leadership qualities in a multinational and multi-culture environment.
Ability to lead and manage diverse team of international staff, national staff, and administrative staff, as well as to interact effectively with staff, Management, Board Members, senior government officials, and other external counterparts.
Knowledge of the U.S. and International Generally Accepted Accounting Principles.
Strong understanding to oversee sound internal controls over financial reporting.
Substantial exposure to the design and implementation of modern accounting and other relevant IT systems.
Understanding of the operational policies and programs of ADB or similar multilateral development organizations.
Good interpersonal and multidisciplinary skills.
Excellent oral and written communication skills in English.
International experience working in several countries.
How to Apply
Applicants must submit their applications through online process.
For more information, visit ADB.