Deadline: 2 May 2016
Democracy International (DI) is currently seeking applications from the eligible applicants for the post of Deputy Chief of Party in Juba, South Sudan.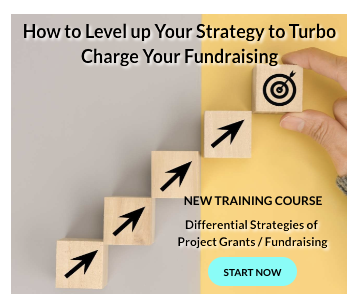 The Deputy Chief of Party will provide top-level oversight of all program support functions including, but not limited to, administration, procurement, human resources, financial management, and regulatory compliance.
DI offers expertise and practical, field-based experience across the entire range of democracy, human rights, governance, and conflict-mitigation programming and in every region of the world.
Key Jobs Responsibilities
The Deputy Chief of Party will perform the following functions-
Provide guidance and coordinate support to the programmatic teams, and sub-awardees, including identifying and promoting clear communications on issues of programmatic and budget management activities, compliance, monitoring and evaluation, and documentation.
Supervise technical staff to ensure effective implementation of administrative and financial procedures compliant with DI and USAID policies.
In coordination with the Operations and Finance & Administration teams, oversee the development and implementation of financial tracking systems and coordinate and monitor project budgets to ensure all expenditures are in compliance with DI and donor regulations and within the scope of the program's long-term budget.
Ensure that timely cash flow analyses and projections are provided and accurate for internal management purposes and to the donor, as needed.
Review and oversee administrative, procurement, and financial management procedures and recommend improvements as needed.
Directly supervise administrative, operations, procurement, human resources, and financial staff, both expatriate and South Sudanese.
Oversee staff capacity-building across the program and provide evaluation and workforce management to ensure their continued growth.
Represent DI externally at meetings, workshops, and other events.
Develop regular reports and ongoing activity monitoring consistent with the requirements of DI's cooperative agreement with USAID and with internal reporting requirements.
Act as a key consortium liaison with ministry, GOSS, and USAID offices in South Sudan and Washington, DC in the areas of oversight, reporting, and compliance.
Eligibility Criteria
Applicants must have-
Advanced degree in public administration, international relations, public policy, political science, or a related field.
8+ years of experience managing programs related to elections or governance, with extensive experience in, or understanding of, the areas of election assistance, election observation, civil society, civic education, and political party development.
5+ years of experience with USAID compliance and reporting requirements as well as a thorough understanding of the USAID regulatory environment.
Demonstrated success in developing collaborative working relationships with counterparts, including other implementer and international donors.
Demonstrated proficiency in the field of people and project management, as well as strategic planning, and building long-term program sustainability.
Demonstrated record of success in politically sensitive environments.
South Sudan knowledge and experience highly preferred.
Professional fluency in English.
How to Apply
Applicants must submit their cover letter and resume through online process.
For more information, please visit DI.