Deadline: 31 May 2016
University of Global Health Equity (UGHE) is currently seeking applications from the eligible applicants for the post of Director of Teaching and Learning in Kigali and Butaro, Rwanda.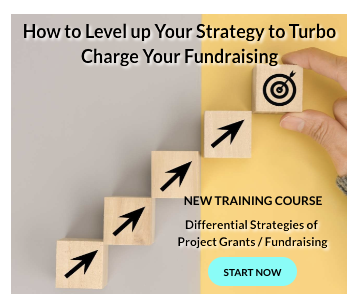 The Director of Teaching and Learning will serve as a key strategic thought partner and in-house pedagogy expert in the development of all academic programs at UGHE.
UGHE is a new kind of university focused on the delivery of health care to those who need it most.
Key Jobs Responsibilities
The Director of Teaching and Learning will perform the following functions-
Work with the Executive Director, Academic Director, and others to strategically develop the academic programs at UGHE.
Serve as the key point-person for all pedagogy at UGHE, ensuring cutting-edge and evidence-based approaches are used in the development and implementation of courses.
Direct the Teaching and Learning team utilizing real-time strategic advice on staffing and work-planning with input from the Academic Director and MGHD Faculty Director.
Recruit and train Teaching and Learning team members.
With the above mentioned team, design an academically rich classroom-based experience with attention to content and creative pedagogy, ensuring strong continuity through the learning objectives.
Development and implement curriculum assessments.
Design online content to augment and/or to replace face-to-face instruction.
Develop and deliver instructor training focused on content mastery and pedagogy.
Collaborate with instructors and the Teaching and Learning team to enhance courses through innovative pedagogical design.
Eligibility Criteria
Applicants must have-
Master's degree (minimum) or PhD/EdD (preferred) in an educational-related field.
Minimum of 7 years of experience in higher education leadership roles focused on teaching and learning initiatives with a strong foundation in pedagogy, instructional design, academic technology, and online learning.
Experience building and executing online and blended learning academic experiences for higher education and executive education audiences.
Experience developing health science and/or global health education and training in international and higher education settings.
Experience teaching, developing curricula for, and implementing programs for students and adult learners.
Experience applying research to curricular innovations and instructor development.
Knowledge of best practices in teaching and learning and emerging technologies.
Experience in the development and administration of online courses utilizing learning management systems.
Strong communication skills and a humble and service-oriented approach to interactions with students, faculty, and academic partners.
Experience working in Rwanda or in other relevant contexts.
Proficiency in French or Kinyarwanda preferred.
Availability to work evenings, weekends, and holidays and to travel outside of Kigali, Rwanda.
Commitment to social justice, health care, and equity.
How to Apply
Applicants must submit their applications through online process.
For more information, please visit UGHE.