Deadline: 25 January 2021
SNV is currently seeking applications from the eligible applicants for the post of Donor Compliance and Project Execution Advisor in The Hague, Netherlands.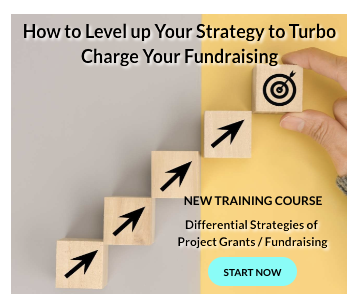 SNV's mission is to make a lasting difference in the lives of millions of people living in poverty.
Key Jobs Responsibilities
The Donor Compliance and Project Execution Advisor will perform the following functions:
Maintain oversight of SNV's USAID project portfolio, analyses trends and risks to inform SNV's trajectory in delivering high quality and complaint USAID funded projects.
Provide in-house expert advice, guides and proactively supports project, country and global teams throughout the project life cycle (contracting, timely start up, implementation and close-out) of USAID projects.
Work closely with project and country teams, ensures SNV adequately manages its contracting, finance, procurement, operations, reporting and related compliance responsibilities for USAID funded projects.
Provide guidance, training and coaching to SNV colleagues, subcontractors and partners on these topics.
Contribute to the development and maintenance of SNV's policy and systems infrastructure, with a particular focus on Project Execution, to support SNV in excellent and compliant USAID project execution.
Ensure specific USAID compliance requirements are embedded within SNV's broader policy environment.
Eligibility Criteria
Applicants must have:
Master's Degree in business administration, international development, international law, international relations, other relevant field or equivalent by experience.
At least 7 year's of relevant, progressively responsible and demonstrable work experience in contract administration, operations and/or project management roles on USAID-funded projects.
In-depth working knowledge of USAID/USG rules and regulations (including but not limited to FAR, AIDAR, ADS, and CFR).
Extensive practical experience in project financial management, budgeting and budget quality assurance, contract administration, compliance, and other project operations and management areas. Understanding of costing models is strongly desired.
Demonstrable experience of working with USAID prime and sub-contractors, applying USAID/USG rules and regulations in project and contract management of grants and service contracts.
Excellent analytical and writing skills and conceptual thinking.
Ability to work independently, draw on external networks, provide pragmatic advise and translate 'donor compliance language' to a non-specialist audience.
Experience in/with Business Development and designing USAID projects and proposals is desired.
Team player, good facilitator and an excellent communicator in English.
French Language proficiency is desired.
Familiarity with SNV's leading sectors: Agriculture, Energy and Water, Sanitation and Hygiene (WASH) is also desired.
How to Apply
Applicants must apply by submitting a brief letter of motivation (1 page) and your CV (not more than 3 pages) through online process.
For more information, visit SNV.