Deadline: 06 November 2022
United Nations International Children's Emergency Fund (UNICEF) is currently seeking applications from eligible applicants for the post of Emergency Specialist in Nairobi, Kenya.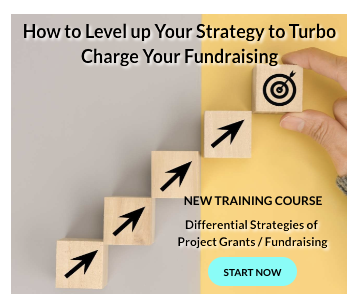 UNICEF works for a world in which every child has a fair chance in life.
Key Jobs Responsibilities
The Emergency Specialist will perform the following functions:
Provide high quality input to the development of critical analysis of emergency risk in the region and support Country Offices in developing capacity building strategies for national partners (government at the national and sub national levels, civil society, and community actors) to enhance their capacity for emergency preparedness and response guided by the Core Commitments for Children.
Directly support to L3 scale up countries as well as Greats Lakes, providing Technical Assistance support onsite/remote on programming/cross cutting strategies including access, Humanitarian Performance Monitoring, Accountability to Affected Population, peace building, resilience.
Support Country Offices (CO) to adopt adequate emergency preparedness and response measures through the development and updating of EPP, country contingency plans, and follow up on compliance of CO with the implementation of agreed MPAs. Ensure the multi-country emergency preparedness and response plan is well supported and coordinated, especially in the Great Lake and Horn of Africa, and the development of Country and Regional chapters of the Humanitarian Action for Children (HAC) as well.
Provides advice to the country office in the implementation of emergency preparedness measures in the field to strengthen preparedness and response mechanisms in the country faced with impending emergencies. Ensure proper in person support is provided to COs to scale up their response to any emergency.
Provide dedicated support to the preparation, documentation, and follow-up of emergency management mechanism within the RO including Emergency Management Team, Humanitarian Action Group, and other mechanisms as required.
Plans, organizes, and conducts training for CO staff capacity building in emergencies preparedness and response. Assists in developing and conducting emergency training courses (EPP 2.0; CCCs; Emergency Procedures; Access strategy). Provides training and/or briefing, as required.
Regular reporting of UNICEF Country Offices using the Humanitarian Performance Management System (HPMS) and regular Situation Reports (SITREPs)
Timely and priority operational and programmatic support is provided by ESARO to designated Country Offices affected by emergencies by:
Mobilizing, coordinating and deploying technical support to COs to respond to short-term surges in demand; mobilizing and facilitating technical advisors to support COs meet the CCCs in the framework of the UNICEF Strategic Plan
Participates in the implementation of plans of action and work plans for emergency and resilience projects.
Eligibility Criteria
Applicants must have:
Advanced University degree in International Relations, Public Administration/Public Policy, Humanitarian Affairs, Development, Social Sciences, or a related technical field.
8 years professional work experience at national and international levels in humanitarian response. Preferred experience in preparedness, complex emergencies, including experience in early recovery in the East and southern Africa region.
At least 8 years of progressively responsible professional work experience at the national and international levels in humanitarian action, emergency preparedness, research, and analysis and/or UN interagency level coordination and advocacy.
Developing country work experience required, emergency experience in the Southern Africa region /Horn of Africa is highly desirable.
Specialized training/experience in emergency response management is required.
Excellent written reporting skills.
Fluency in French is an asset
Fluency in written and spoken English is required.
Knowledge of French is an asset.
How to Apply
Applicants must submit their applications through online process.
For more information, visit UNICEF.