Deadline: 6 August 2019
SNV is currently seeking applications from the eligible applicants for the post of Finance and Grants Project Administrator in The Hague, Netherlands. The duration of this post is 1 year.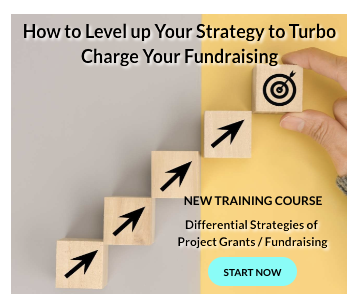 The Finance and Grants project administrator will be responsible for 1. the project administration of the DFCD project coordinated in The Netherlands and the inter-company projects between the Global Support Unit and respective country programs; 2. guidance on and provision of grants of in total € 5 million to enable the development of bankable business cases for graduation to the Investment facilities in the DFCD, notably the Land-use Facility.
SNV's mission is to make a lasting difference in the lives of millions of people living in poverty.
Key Jobs Responsibilities
The Finance and Grants Project Administrator will perform the following functions:
Record (financial) project data into our systems, monitor and analyze project data, take appropriate actions to ensure completeness and correctness of the financial transactions, prepare the monthly internal project reports for the project manager (for Netherlands based projects) and country finance managers (for inter-company projects), and prepare the external project reports for the donor in accordance with the donor requirements and SNV project policies, templates and reporting deadlines.
Responsible for formulating and overseeing the project's overall grant strategy and budget.
Develop and maintain grant management policies, procedures, and practices and provide policy, guidance and interpretation to project staff and grantees.
Supervise and support local grant managers in each of the target locations.
Assure that all financial transactions are done according to donor and SNV authorizations and required back up information.
Organize, document and archive relevant documentation in our system, keep files complete, up to date and easy accessible conform our administrative and filing procedures.
Prepare and support the project audit.
Responsible for the quality of the audit deliverables including the preparation of the needed reports.
Contribute to implementation of changes and / or improvements in (financial) project processing, procedures or policies.
Eligibility Criteria
Applicants must have:
Bachelor's degree in finance or related field.
Professional accounting qualifications up to final level.
5 years relevant working experience in a project organisation, experience within an international organisation is an advantage.
5 years relevant working experience in financial accounting of which 2-3 years in project accounting.
Demonstrate work experience and knowledge of fund grant processes, including grant accounting and financial reporting.
Experience with SAP (SAP by Design; SAP R3 or other), though not mandatory, will be an advantage.
Excellent communication and organization skills.
Fluency in English is required (fluency in Dutch, French and/or Spanish is an added advantage).
Willingness to travel to any of the target countries.
Pro-active and supportive team player.
How to Apply
Applicants must upload  CV and motivation letter through online process.
For more information, please visit SNV.