Deadline: Ongoing
The Johns Hopkins University (Jhpiego) is currently seeking applications from the eligible applicants for the post of Financial and Administrative Advisor in Baltimore, United States.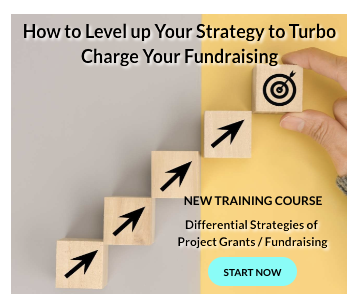 The Financial and Administrative Advisor will work closely with the staff of Contracts, Global Human Resources Office, and Finance Team, to maintain uniform practices and procedures in support of international field operations to the maximum extent practical.
Jhpiego is dedicated to improving the health of women and families in developing countries.
Key Jobs Responsibilities
The Financial and Administrative Advisor will perform the following functions-
Coordinate Jhpiego international banking relationships and procedures to ensure maintain compliance and mitigate risk for Jhpiego.
Oversee the opening of new bank accounts and be abreast of developments, laws and regulations that apply to their field of professional expertise to maintain up-to-date practices and compliance.
Work with the CFO and Ecobank to establish the use of that bank's electronic platform.
Work closely with the CFO to assist in the role out and maintenance of mobile money.
Client management including high level interventions with the CFO and other key personnel in countries, as needed.
Work with the CFO to develop plans and perform due diligence when Jhpiego is looking to acquire new business units and products.
Work with CFO on special projects designed to maximize programmatic benefit to Jhpiego, ensure full compliance with the company, country and donor regulations, design capacity building interventions, client management and others as required.
Work closely with Global Human Resources with regards to country office registrations and banking issues and financial issue including taxation.
Use various software applications, such as spreadsheets, relational databases, statistical packages, and graphic packages to assemble, manipulate, and format data and/or reports.
Eligibility Criteria
Applicants must have-
BA in finance, accounting or business.
15 years combined experience in private sector and international development.
International development experience include 5 years' experience with international, non-profit organizations (larger than $50M), as well as a multi-office, multi-national environment with financial responsibilities.
Experience with financial management, analysis, reporting, cash flow analysis, budget development and forecasting at an executive level.
Direct experience in working within an INGO environment with acquisitions, mergers and simply the absorption of units into an INGO.
Ability to manage up and across multiple functions and geographies to achieve high impact results.
Excellent time management skills.
Banking and/or private sector experience, including structuring of portfolio across institution(s).
Excellent oral and written communication skills.
Excellent customer service skills.
Ability to focus on technical work and ability to work on simultaneous projects.
Ability to work independently and exercise independent judgment.
How to Apply
Applicants must submit their applications through online process.
For more information, please visit Jhpiego.