Deadline: 15 May 2023
Asian Development Bank (ADB) is currently seeking applications from eligible applicants for the post of Financial Control Analyst in Manila, Philippines. The duration of this post is 3 years.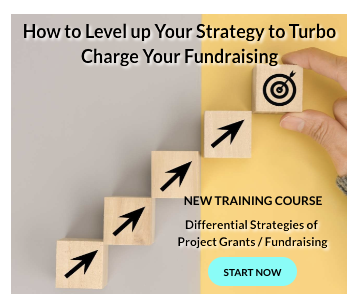 The ADB aims for an Asia and Pacific free from poverty.
Key Jobs Responsibilities
The Financial Control Analyst will perform the following functions-
Reviews and analyzes financial data, transactions and reports for accuracy, consistency and compliance with policies and established procedures; prepares and contributes to the preparation of financial statements and other reports in accordance with US GAAP; assists in performing various financial analysis to monitor and report on the nonsovereign operation products. Assists in maintaining books of accounts for nonsovereign loans, equity investments and guarantees; and ensures that accounting records/reports are in accordance with generally accepted accounting principles.
Reviews, analyzes, and identifies information technology requirements for effective and efficient operations; ensures accuracy and reliability of systems; proposes changes and revisions to existing systems and coordinates the needs of the work area with the Information Technology Department through the coordinating specialist in charge.
Establishes and maintains appropriate and adequate internal controls and procedures in preparing financial reports and analysis; recommends changes and improvements to ensure accurate, complete and timely accounting in compliance with applicable accounting policies and guidelines; monitors account balances to ensure appropriate accounting treatments are applied and respective statements/reports are received and reconciled timely and regularly; prepares and verifies reconciliation reports of accounts; undertakes initial investigation of discrepancies for review by supervising staff; compiles, analyzes and reviews financial and accounting data as a basis for the preparation of reports; ensures the accuracy, consistency and propriety of supporting documentation for accounting transactions in compliance with accounting practices, established procedures and guidelines.
Assists in reviewing, monitoring, and developing accounting policies and positions in response to new developments in ADB and accounting standards specifically relating to nonsovereign products.
Eligibility Criteria
Applicants must have:
Bachelor's degree in Business Administration, major in Accounting; and with Certified Public Accountant (CPA) qualification.
At least 5 years of experience in auditing or accounting with some supervisory role, preferably in a highly computerized environment in a large organization.
Good understanding of multilateral organizations' products: loans, debt securities, equity investments, and guarantees.
Excellent written and verbal communication skills in English.
Good interpersonal skills, demonstrating ability to work cohesively with peers and clients and provide guidance and feedback to subordinates.
Proficient with Microsoft Office applications, particularly MS Word and MS Excel, and accounting and/or product (loans/equity) related software, such as Oracle ERP, LoanlQ, Summit.
Good understanding of accounting policies, practices, systems, procedures, guidelines, and reporting requirements prevalent in multinational organizations or multilateral institutions.
Analytical and systematic, with strong numerical skills and attention to details.
Working knowledge of financial products of ADB, an advantage.
How to Apply
Applicants must submit their applications through online process.
For more information, visit ADB.