Deadline: 15 July 2022
World Health Organization (WHO) is currently seeking applications from the eligible applicants for the post of General Service Roster in New Delhi, India. The duration of this post is 24 months.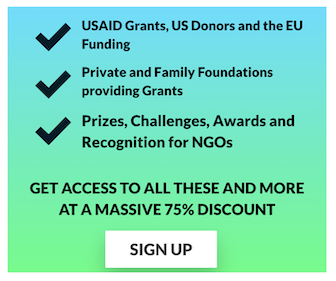 The primary role of WHO is to direct and coordinate international health within the United Nations system.
Key Job Responsibilities
The General Service Roster will perform the following functions:
General

Receive visitors and telephone calls with tact and discretion, and acts according to the nature and urgency of each, including redirecting as appropriate.
Provide background information for appointments with official visitors and/or staff members.
Monitor requests for goods and services, including receipt, payment and inventory requirements.

Correspondence

Draft general or administrative correspondence on own initiative or on the basis of instructions; finalize correspondence/ reports for signature/clearance.
Verify that outgoing correspondence is presented in accordance with WHO and department styles and checking language, grammar and accuracy prior to submitting for signature and clearance.
Analyze incoming correspondence and requests in the light of background material, instructions, policies and precedents, researching, obtaining and attaching background information in anticipation of the responsible officer's needs, or redirecting them as appropriate; identify

Human Resources

Ensure the timely appointment/renewal of contracts, initiating requests for temporary and fixed-termstaff in the HR Action Plan.

Procurement

Initiate, through Oracle/GSM procurement module, contracts for Consultants, Agreements forPerformance of Work (APW), Technical Services Agreements (TSA), and General External Services (GES) requests. Monitor and record receipt of deliverables, andinitiate and monitor payments as needed.
Initiate, through Oracle/GSM procurement module, requisitions for goods procurement, and monitor andreceipt of deliverables.

Budget & Finance

Assists in the monitoring and progress review of projects and tasks in the GSM/Oracle work plan.
Provides team members with timely information on project and task budget ceilings, award budgets,expenditure, and funds available, as required.
Monitors income and expenditures for planning purposes.
Promptly follows-up on financial, budgetary and any outstanding issues concerning the team/department, including ensuring timely processing of committal documents.
Assists in the preparation of financial and technical progress reports to donors.
Eligibility Criteria
Applicants must have:
Completion of secondary school education.
University degree from a recognized university would be an asset.
At least 5 years of progressive administrative/clerical work experience.
Relevant experience in WHO or another UN agency and Knowledge and practice of Oracle- based or other ERP systems would be an asset.
Thorough Knowledge of WHO Rules, Regulations and Administrative Procedures.
Good knowledge of computer applications and software including MS Office applications.
Ability to draft reports, correspondence concisely and clearly.
Ability to make good working relationships.
Expert knowledge of English.
How to Apply
Applicants must submit their applications through online process.
For more information, visit WHO.