Deadline: 27 May 2023
World Health Organization (WHO) is currently seeking applications from the eligible applicants for the post of Logistics and Customs Officer in Dakar, Senegal. The duration of this post is 2 years.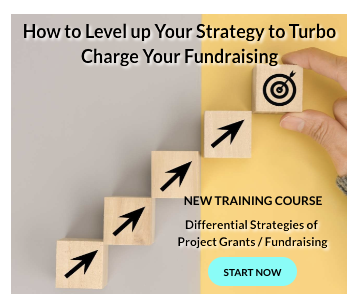 The primary role of WHO is to direct and coordinate international health within the United Nations system.
Key Job Responsibilities
The Logistics and Customs Officer will perform the following functions:
Receipt, Customs Clearance, and Shipment of International Freight

Ensure incoming shipments are recorded and numbered in the tracking system and provide shipment status reports on a timely basis.
Ensure the update of the General Inventory Management System (GIMS)
Liaise with national authorities to obtain Green Light for incoming shipment, if required.
Liaise with customs clearance agent, MOH, Ministry of Finance, Ministry of Foreign Affairs, and Customs to ensure timely tax exemption approvals.
Monitor the freight forwarding company movement for incoming shipments.
Work with the warehouse team to prepare the reception of all incoming shipments and share the proof of delivery (Ensure that Delivery Notes are checked, signed, and filed properly)

Management of outbound shipments transportation:

Organize surface, airfreight, and sea transport offering the best value (define the most appropriate modes of transport and itineraries).
Perform troubleshooting to ensure smooth transport operations.
Prepare all shipping documentation in compliance with both origin and final destination regulations (Official papers & permits, etc.).
Prepare (or coordinate with the warehouse team) the Cargo Manifest / Packing List & Waybill for transporting goods.
Prepare weekly/monthly transportation schedules in conjunction with the line manager, considering the priorities of the operations.
Support development and management of solicitations to carriers, along with procurement and Admin team.
Work in collaboration with other UN agencies and humanitarian partners to explore possibilities for joint transportation.
Eligibility Criteria
Applicants must have:
First university degree in Supply Chain, Logistics, Administration, or a related field relevant to the position.
Advanced university degree or professional qualification in Supply Chain, Logistics, Administration, or a related field.
At least 5 years of relevant experience in supply chain/clearance and customs procedures related jobs, including experience in emergency operations or humanitarian context.
Related experience with WHO, the UN system, health cluster partners, recognized humanitarian organizations, or international nongovernmental organizations work in outbreaks and/or health emergency response.
Expert knowledge of French is required
Working knowledge of English
How to Apply
Applicants must submit their applications through online process.
For more information, visit WHO.