Deadline: 18 August 2020
Food and Agriculture Organization (FAO) is currently seeking applications from the eligible applicants for the post of National Professional Officer (Administration) in Harare, Zimbabwe. The duration of this post is 1 year.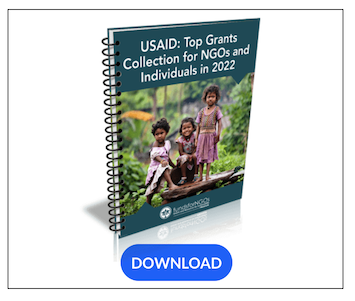 Food and Agriculture Organization (FAO) is a specialized agency of the United Nations that leads international efforts to defeat hunger.
Key Job Responsibilities
The National Professional Officer (Administration) will perform the following functions-
Plan, organize, and coordinate the office's administrative services.
Provide administrative support in the implementation of FAO collaborative programmes and ensures periodic monitoring of their implementation.
Plan and implement procedures, norms and systems in compliance with existing policies, for a full range of administration-related processes including personnel.
Manage and supervise the administrative team.
Review and analyse data from a wide variety of sources, including FAO's corporate systems and database.
Prepare report, financial and budgetary estimates for projects; plans and organizes the application, control and accounting of approved budgetary allocations by projects and programmes; prepares special reports for budget preparation , audits, and other requests.
Review accounts, process payments in accordance with established rules and liaises with local banks and financial institutions.
Oversee the financial and administrative correspondence and filing system of the office.
Monitor the receipt of Government contributions and ensures that all procurement and custom clearances for programmes, projects and the office are properly requested and obtained.
Ensure the compliance with the Organization's security guidelines (Minimum Operational Security Standards ' MOSS).
Eligibility Criteria
Applicants must have:
Advanced University Degree in a field related to business or public administration.
2 year's of relevant experience in office management, administration, accounting and/or audit, budget or finance.
Work experience in more than one location or area of work, particularly in field positions is desirable.
Extent and relevance of experience in the field of office management and administration including supervisory experience.
Extent of knowledge of UN or standard operational rules and procedures and project/programme administrative management procedures.
Extent of knowledge of FAO's corporate systems and database, or knowledge of other accounting or financial modules or applications relevant to accounting procedures or project budget management would be considered an asset.
Demonstrated analytical and judgment skills and ability to apply rules and regulations in the subject field.
Working knowledge (Level C) of English.
Working knowledge of the local language (if not English, French, Spanish, Arabic, Russian or Chinese).
National of Zimbabwe.
How to Apply
Applicants must submit applications through online process.
For more information, visit FAO.