Deadline: 18 December 2022
The World Food Programme (WFP) is currently seeking applications from the eligible applicants for the post of in Procurement Officer in Dar Es Salaam, Tanzania. The duration of this post is 1 year.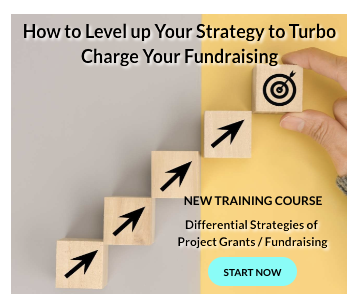 World Food Programme is the world's largest humanitarian agency fighting hunger worldwide.
Key Job Responsibilities
The Procurement Officer will perform the following functions:
Design a procurement strategy for buying food commodities from traders and smallholder farmers (SHF) and goods & services to ensure smooth operations in Tanzania and neighboring countries.
Consolidate and analyze data from which to inform Country sourcing strategies or plan specialist procurement initiatives that support effective and cost-optimizing purchase decisions.
Provide oversight, guidance, and support to the Country Offices procurement team to implement best practice procurement policies and procedures, ensuring a strategic and proactive approach to procurement in compliance with wider WFP policies, standards, and regulations.
Support the head of supply chain in the implementation of the supply chain strategy, lead and participate in actions of national capacity strengthening in line with the Country Strategic Plan and manage operational activities for a Country Office (e.g. issue tenders, evaluate offers and negotiate/award contracts), to ensure successful procurement of food and non-food commodities or services.
Consolidate and analyze data to inform Country Office sourcing strategies or plan specialist procurement initiatives that support effective and cost-optimizing purchase decisions, whether from traditional suppliers or off-takers.
Maintain a pool of reliable suppliers for all procurement items; identify, develop and maintain strong relationships with all relevant suppliers and vendors to enable WFP to maximize the value of the service delivered.
Manage and coordinate effective relationships with inspection and superintendent firms to ensure quality control, specification conformity, volume assessment, monitoring, and verification of deliveries.
Work in close collaboration with cross-functional counterparts including regional bureaus (Johannesburg and Nairobi) and HQ procurement to align procurement activities and promote an integrated supply-chain approach to food assistance.
Eligibility Criteria
Applicant must have:
Advanced University degree in Supply Chain, Procurement and Logistics, Economics, Commerce, Business Administration, Engineering, Legal or Accounting or other relevant field, or First University degree with an additional relevant work experience and/or training/courses
5 year's or more of postgraduate professional experience in a relevant field of work, specifically in procurement and supply chain management, with a background and interest in humanitarian development.
Experience communicating and coordinating with UN agencies/ large international conglomerates.
Experience working with food commodity markets (incl. experience with freight markets) as well as goods and services needed in support of WFP's Operations and its related market intelligence.
Experience working with vendors.
Experience with budgeting, pipelines and related issues in WFP Corporate Systems.
Fluency (level C) in English language. Intermediate knowledge (level B) of a second official UN language: Arabic, Chinese, French, Russian, Spanish, and/or Portuguese (a WFP working language).
How to Apply
Applicants must submit applications through online process.
For more information, visit WFP.