Deadline: 5 June 2022
The World Food Programme (WFP) is currently seeking applications from the eligible applicants for the post of Procurement Officer in Kigali, Rwanda. The duration of this post is 1 year.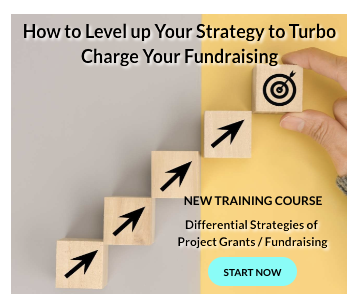 World Food Programme is the world's largest humanitarian agency fighting hunger worldwide.
Key Job Responsibilities
The Procurement Officer will perform the following functions:
Provide technical expertise and assistance to stakeholders engaged in public food procurement, school procurement models and systems.
Lead the review of the current procurement system and early experiences in the National School Feeding Programme to identify areas for improvement.
Provide guidance to key government ministries and public agencies to develop procurement models and systems in school feeding.
In partnership with stakeholders develop avenues for WFP school meals to transition using wholegrain or other good food such as fish or fresh foods in a cost neutral manner, and determine volumes required.
Provide guidance to schools to develop a procurement strategy or plan specialist procurement initiatives that support effective and cost optimizing purchase decisions.
Provide oversight, guidance and support on implementing best practice procurement policies and procedures, in compliance with public procurement standards and regulations.
Participate in policy dialogue and investment in capacity strengthening around public food procurement in Rwanda as a catalyst of food and nutrition security, to complement the strong policy focusing on production and food supply
Support in identification of vendors and methods to develop the capacity of local suppliers to meet requirements for fortified wholegrain maize meal and other good foods and facilitate training session for new vendors.
Guide on how to manage and ensure effective relationships with vendors/suppliers to ensure the value of food delivered is maximized
Guide and support on the best contract monitoring tools; mainly on monitoring and verifying food delivered Liase with quality assurance and WFP quality focal person to ensure quality control practices are implemented by organizing joint training sessions for schools with focus on food safety
Eligibility Criteria
Applicants must have:
Advanced University degree in Economics, Commerce, Business Administration, Engineering, Legal or Accounting or other relevant field, or First University degree with additional relevant work experience and/or training/courses.
At least 5 year's of post-graduate professional progressive experience in Procurement, Supply Chain, Logistics, Purchasing, Data Management/Analytics and/or related field.
Experience working with government entities is desirable.
Extensive proven knowledge of procurement practice and procedures
At least 5 years in a procurement and contracts post in Rwanda
Familiarity with procurement systems used in Rwanda and the food market
Experience with procurement and contracts administration under UN funded programmes is desirable
Ability to write clearly, and strong communication and presentation skills
Leadership skills is highly desirable
Must have fluency in English, Kinyarwanda is desirable
How to Apply
Applicants must submit their applications through online process.
For more information, visit WFP.