Deadline: 18 June 2020
United Nations Development Programme (UNDP) is currently seeking applications from the eligible applicants for the post of Programme Coordination Specialist in Monrovia, Liberia. The duration of this post is 1 year.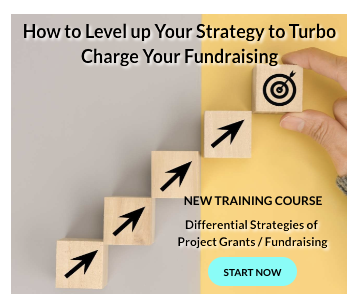 UNDP works in nearly 170 countries and territories, helping to achieve the eradication of poverty, and the reduction of inequalities and exclusion.
Key Job Responsibilities
The Programme Coordination Specialist will perform the following functions-
Ensure guidance for strategic capacity development, facilitation, work-based support, as well as knowledge management and sharing, focusing on achieving the following results:

Regular engagement and joint collaboration with national counterparts, partners and stakeholders to strengthen sustainable and resilient systems for health.
Support national institutions and entities, including, the PCU, national disease programmes, CMS, SCUM and relevant MoH departments, in the implementation of the Global Fund (GF) grants.
Focus on strengthening functional capacities including; i) programme management and governance; ii) SR management, work planning and monitoring; iii) financial management and oversight; iv) risk management and mitigation; v) monitoring and evaluation; and vi) procurement and supply management.
Engage with national partners to facilitate and guide the implementation of capacity development and transition plans and strategies aimed at assisting governments and national programmes to increase implementation, performance and impact, as well as strengthening the GF PR role.

Ensure provision of technical guidance for strengthening systems, Standard Operating Procedures for Programme Management and the day-to-day grant operations, focusing on achieving the following results:

Support the MoH, the PCU and national programme teams to design and implement systems and processes that are fully compliant with Global Fund standards and expectations for effective grants management.
Collaborate with the MoH and national programme teams to develop comprehensive Standard Operating Procedures to guide the day-to-day operations of the grants.
Provide and facilitate training, technical assistance and other needed support to the MoH and national programme teams to strengthen competencies in project management, monitoring and reporting processes and requirements.
Provide ongoing mentoring and support for effective skills transfer to the MoH the PCU and national programme teams.
Eligibility Criteria
Applicants must have:
Master's Degree or equivalent in Public Administration, Public Health, International Development, Business Administration, Social Sciences, Medical & Health Sciences or related field.
Minimum 7 year's of progressive relevant experience managing development programmes.
At least 5 year's of Managing Health Programmes, including HIV/AIDS, tuberculosis or malaria.
Experience in developing and managing effective partnerships with Ministry of Health and national stakeholders.
Experience in developing or implementing capacity and strengthening systems for health of national entities in Challenging Operating Environments (COE) is an asset.
Knowledge and experience in working with Global Fund performance-based grants.
Knowledge and experience working with UN/UNDP agencies is desirable.
Fluency in English.
How to Apply
Applicants must submit their applications through online process.
For more information, visit UNDP.