Deadline: 12 February 2023
The World Food Programme (WFP) is currently seeking applications from the eligible applicants for the post of Programme Policy Officer in Libreville, Gabon. The duration of this post is 1 year.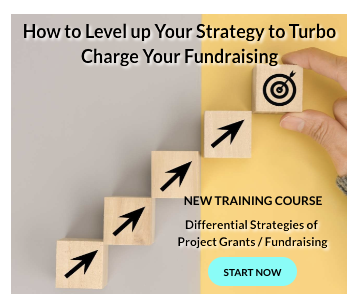 World Food Programme is the world's largest humanitarian agency fighting hunger worldwide.
Key Job Responsibilities
The Programme Policy Officer will perform the following functions:
Advice and Analysis

Provide advice to the Regional Director and to the Resident Coordinator in terms of strengthening WFP's relationship with the Government and positioning WFP as a key actor in the humanitarian and development space.
Proactively scan the country's humanitarian and development landscape and identify viable opportunities for strategic engagement, to refine WFP's value proposition and specific offerings for WFP's strategic engagement with the Government and other actors, including IFIs, particularly in the areas of food security and nutrition analysis, emergency response, social protection, rural transformation, sustainable infrastructure and human capital development.
Analyse the national development, budgeting and spending priorities, as well as relevant external developments and processes involving the Government and IFIs (e.g. national budgetary processes, approval of key strategic documents, and loan negotiations), to determine how WFP could support the Government with furthering its priorities and closing the funding gap.
Provide technical advice and support to WFP and its partners on matters pertaining to food security and nutrition strategies, policies, programmes, and ensure the timely and productive use of related outputs.

Stakeholder Engagement

Establish and maintain partnerships to identify opportunities for collaborative approaches and initiatives with Government and key development actors, including IFIs, academia, regional organisations and other UN agencies, as well as other relevant stakeholders working on development issues.
Identify programmatic complementary approaches to the overall UNCT and especially complementarity with United Nations Rome-Based agencies.
Consolidate evidence base to inform CCA development/adjustment and contribute to the design and strategic WFP positioning in the UNSDCF.
Inform and support the Regional Director and the Resident coordinator as well as its technical teams on the engagement with key partners on the strategy, design, relevance and impact of programmes that can be supported by WFP to advance national development priorities.
Provide advice on WFP's representation and messaging in various national instances/committees /working groups (on humanitarian/development issues) and support the positioning of WFP among key external stakeholders as a UN agency with a dual humanitarian and development mandate and a trusted development partner.
Engage with national institutions, universities and think-tanks to establish WFP as a thought leader in the country in the humanitarian and development arena.
Eligibility Criteria
Applicant must have:
Advanced university degree in Public Administration, Political Science, Economics, International Development, statistics or another relevant field.
Should you not find your university degree in this link kindly note that it will be your responsibility to obtain a formal letter from your Ministry of Education stating their recognition of the university and degree.
At least 5 year's of experience working in the public sector/ international development/ humanitarian sector for holders of an advanced university degree (Masters or higher) OR seven (7) years of experience in the same fields for holders of a first university degree).
Fluency (level C) in English language and French.
How to Apply
Applicants must submit applications through online process.
For more information, visit WFP.