Deadline: 21 May 2016
United Nations Children's Fund (UNICEF) is currently seeking applications from eligible applicants for the post of Security Assistant in Lebanon.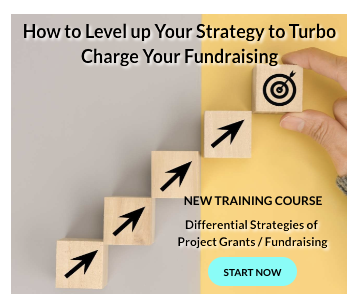 The Security Assistant will provide technical, operational and administrative assistance to the Supervisor in support of their role as it relates to ensuring the safety and security of personnel and their eligible family members as well as the safeguarding of UNICEF premises, assets and resources at the duty station.
UNICEF works for a world in which every child has a fair chance in life.
Key Job Responsibilities
The Security Assistant will perform the following functions-
Support the supervisor administratively and logistically in their planning functions related to the safety and security of UNICEF personnel and eligible family members as well as the safeguarding of premises, assets, and resources in accordance with UN and UNICEF Security Management Systems.
Assist the supervisor by collecting and providing the basic information required for the implementation of the UN Country Security Plan, Minimum Operating Security Standards (MOSS), Residential Security Measures (RSM), and other relevant policies, guidelines, and assessments.
Assist the supervisor in the development of UNICEF routine security documentation including security contingency plans such as, but not limited to, fire and evacuation plans.
Assist the supervisor in drafting routine security reports/returns including but not limited to Security Incident Reports (SIRs).
Monitor the local security situation through local media and networks providing regular information and updates to the supervisor relative to on-going and emerging security issues in the country.
Assist the supervisor in security activities that support UNICEF staff, premises and operations for all locations where UNICEF personnel and/or eligible family members are present.
Support the supervisor in the establishment of effective and functioning Communications/Warden Systems for UNICEF and the periodic testing of these systems.
Maintain official liaison with host government counterparts, local authorities responsible for security, law and order and security counterparts in the UN.
Coordinate, as required, with UNDSS, on behalf of the SFP, to ensure all UNICEF personnel undertake mandatory security training/briefings.
Assist in the provision of any security related training for UNICEF personnel or eligible family members, particularly to ensure comprehension by those more comfortable in the local language.
Eligibility Criteria
Applicants must have-
Completion of secondary education, supplemented by relevant technical/military/police courses and/or university courses in a relevant discipline.
Minimum 6 years of experience in a security related environment is required.
Fluency in English and Arabic required.
How to Apply
Applicants must submit their applications through online process.
For more information, please visit UNICEF.