Deadline: 14 December 2022
Asian Development Bank (ADB) is currently seeking applications from eligible applicants for the post of Senior Director in Manila, Philippines. The duration of this post is 3 years.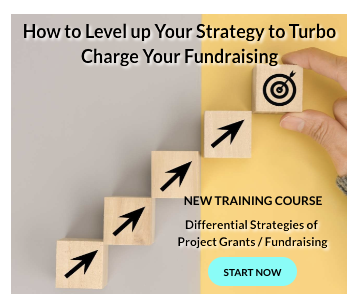 The ADB aims for an Asia and Pacific free from poverty.
Key Jobs Responsibilities
The Senior Director will perform the following functions-
Provides strategic leadership to the Office on sector operations and sector development agenda. Advises clients on sector development agenda and strategies.
Enhances ADB's visibility externally and identifies partnership opportunities within and outside the bank in the sector.
Oversees the design and implementation of sovereign operations and knowledge services in the sector in line with regional work programs.
Provides sector expertise and sector guidance in support to the delivery of nonsovereign and advisory operations; and guides the sector teams in working closely with ADB's PSOD and OMDP in exploring new investment opportunities by providing strong technical inputs.
Implements robust quality assurance mechanisms for sector operations, covering the entire project cycle including at entry, implementation, and at project completion.
Ensures effective supervision of projects under implementation, in partnership with Regional Departments and the Procurement, Portfolio and Financial Management Department.
Decides on or endorses projects and their documentation, in accordance with applicable business processes, to ensure that solutions are effectively delivered to high technical quality standards and ADB value-added.
In support of resident missions' country engagement, (i) oversees policy dialogue with governments and relevant stakeholders in the sector, to propose and design developmental reforms, (ii) oversees the delivery of quality sector diagnostics, and the development and implementation of impactful country roadmaps in the sector.
Eligibility Criteria
Applicants must have:
Master's Degree or equivalent, in Economics, Finance, Engineering, Business Administration or related fields, with specialization on Human and Social Development issues.
At least 15 years of relevant experience within the field at senior levels (e.g. managing large teams), with good knowledge of the Asia Pacific region.
Recognized leader and authority in the sector, combining strong intellectual leadership with a track record of (i) designing and implementing successful and impactful projects, knowledge services, and programs in the sector, (ii) applying innovative approaches, and (iii) developing knowledge partnerships, and knowledge management and dissemination.
Proven ability to undertake high-level dialogues, both within and outside ADB, on strategic and policy issues.
Strong integration, partnering and managerial skills, with proven experience in leading technically strong teams, managing multi-disciplinary and/or cross-sector teams.
International experience working in several countries and multiple ADB regions.
Experience in the private sector desirable
How to Apply
Applicants must submit their applications through online process.
For more information, visit ADB.