Deadline: 8 May 2020
The World Bank Group (WBG) is currently seeking applications from the eligible applicants for the post of Team Assistant in Kigali, Rwanda . The duration of this post is 3 years.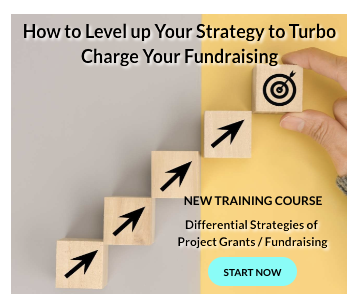 WBG has set two ambitious goals to push extreme poverty to no more 3 percent by 2030, and to promote shared prosperity and greater equity in the developing world.
Key Job Responsibilities
The Team Assistant will perform the following functions-
Operational and administrative support

Use desktop processing skills to produce complex texts, reports, presentations, charts, figures, graphs, etc., according to World Bank format and distribution.
Collect and input data provided by Task Team Leaders (TTLs) into the central database, including processing new project status reports.
Keep abreast of the Organization's directives and ensure effective processing of all project documents.
Draft correspondence (standard letters, memos, etc.) conforming to the Organization's regional standards, using proper grammar, punctuation and style and proofread materials.
Draft minutes of meetings and provide assistance in editing large documents.
Maintain up-to-date unit project files (both paper and electronic) and retrieve data from various sources and compile these for use by the TTLs.
Program Leader, Country Director and/or the Country Management Unit (CMU).

Information Management and Client interaction

Answer internal and external queries on the assigned portfolio or, as necessary, take accurate and comprehensive telephone messages, and route them to appropriate persons to handle.
Maintain current distribution lists, phone/address lists of project/product contacts, and distribute documents for the team.
Co-ordinate with service units, and liaise frequently with team members both in Washington and in the Country Office.
Track and report on appropriate aspects of the Team's operational activities.
Eligibility Criteria
Applicants must have:
Diploma in Secretarial Studies or Office Management or Business Administration.
Minimum 3 year's relevant work experience in a large International or Service or Private Sector Organization.
Proficiency in using advanced functions on Bank standard computer applications (Windows applications: Word, Excel, and PowerPoint).
Knowledge of and ability to execute diverse work procedures related to the timely processing and production of assigned outputs and supporting administrative activities.
Applied knowledge of Bank's organization, procedures and practices, including Bank records management and filing procedures.
Demonstrated use of initiative and ability to make appropriate linkages in work requirements and anticipate next steps; and to follow through on team priorities in the absence of the team leader and respond to requests for information.
Ability to pass relevant Bank tests (e.g. English language, computer applications, etc.) as required.
Proficiency French / English skills (verbal and written), including ability to draft routine correspondence and edit materials using proper grammar, punctuation and style.
Effective time management and organizational skills.
Ability to produce high-quality work under pressure.
How to Apply
Applicants must submit their applications through online process.
For more information, visit WBG.