Deadline: 05 July 2022
United Nations International Children's Emergency Fund (UNICEF) is currently seeking applications from eligible applicants for the post of Social Policy (Environmental Safeguard) Specialist in Kabul, Afghanistan.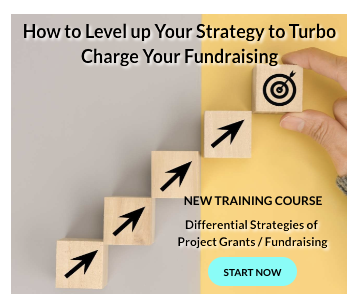 UNICEF works for a world in which every child has a fair chance in life.
Key Jobs Responsibilities
The Social Policy ( Environmental Safeguard) Specialist will perform the following functions:
Preparation/update of ESF documents in compliance with the ESCP

In coordination with Social Safeguard Specialist, Environmental Health Specialist and concerned programme sectors, keep the ESMF up-to-date, ensuring that new and emerging risks are identified and addressed.
In coordination with Social Safeguard Specialist and concerned programme sectors, screen all sub-projects, adapt generic ESMP, prepare site specific ESMPs and other ESS instruments to ensure compliance the ESCP as appropriate.
Design/develop necessary documents, guidance notes, templates, with UNICEF and partners staff, affected communities and stakeholders,

Implementation of the environmental aspects of the ESMF

Provide technical support during project implementation to ensure compliance to the ESCP, ESMF, ESMPs, Healthcare Waste management and Occupational Health and Safety Management plans.
Identify challenges, opportunities, and ensure optimal prioritization of needs for the development and implementation of the risks mitigation measures from the ESCP, ESMF and ESMPs.
In collaboration with other safeguards team members and chiefs of sectors, ensure that the terms and conditions as set in the project documents are in line with environmental safeguard principles and are adhered to.

Project Monitoring & Reporting

Develop a monitoring strategy and plan to ensure compliance to ESCP, ESMF and ESMPs, including monitoring UNICEF implementing partners and contractors' compliance.
Prepare regular monitoring reports on the environmental, social, health and safety (ESHS) performance of the project within the timeframe stipulated in the ESCP. The report must cover progress on implementation of the ESCP, status and implementation of the E&S instruments as well as a synthesis of the contractor's quarterly reports.

ESS Knowledge Management, Capacity Building and Training

Take stock of lessons learned from previous projects, global regional and national best practices, and current UNICEF and WB principles guidelines and procedures to ensure environmental safeguard documents for the project remain up to date and current.
Capturing lessons learned, experiences and case studies from project implementation to inform capacity development trainings as well as address gaps and refine project procedures.
Eligibility Criteria
Applicants must have:
An advanced university degree at master's level or above in Environmental Studies or Environmental Economics or Natural Resource Management or relevant similar field is required.
First University Degree in a relevant field combined with 2 additional years of professional experience may be accepted in lieu of an Advanced University Degree.
Five (5) years technical experience in environmental sustainability and in the design, implementation and monitoring of environmental impact assessments and management plans
Experience in similar roles as Environmental Safeguards Specialist is an advantage
Good writing and communication skills, including public speaking and presentations is preferred.
Experience working with UNICEF, World Bank Financed Projects or another UN agency is an asset.
Familiarity with emergency response is an asset.
Willingness to extensively travel to provinces in Afghanistan
Fluency in English and other local languages is an asset.
Nationality of Afghanistan
How to Apply
Applicants must submit their applications through online process.
For more information, visit UNICEF.