Deadline: 23 May 2016
The World Bank Group (WBG) is currently seeking applications from the eligible applicants for the post of Agricultural Specialist in Kathmandu, Nepal.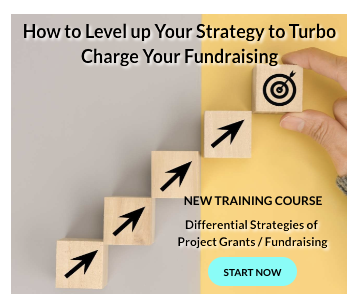 The Agricultural Specialist will provide technical and strategic support to the development and implementation of GFADR's work program in Nepal.
WBG has set two ambitious goals to push extreme poverty to no more 3 percent by 2030, and to promote shared prosperity and greater equity in the developing world.
Key Jobs Responsibilities
The Agricultural Specialist will perform the following functions-
Contribute to policy dialogue on agricultural and rural issues and interactions with the client and partners, and alert management (both country and sector) to issues requiring attention.
Lead/initiate/participate in analytical and strategic work pertaining to agricultural growth and productivity, including work managed by GFADR and that managed by other GPs, but requiring input from agricultural staff, such as public expenditure analysis.
Contribute to, and where necessary take leadership of, key operations important to the agricultural sector, both within the portfolios within GFADR, and as cross-support to operations in other GPs.
Assure timely delivery of these operations with high levels of quality.
Serve as an active member of the GFADR team in SAR, contributing to the Region's strategic scale up of support for agricultural productivity.
Participate in collaborative and coordination efforts with local donors to optimize synergy with Bank supported projects and programs and to leverage IDA resources where feasible.
Participate in the dialogue with relevant representatives of the private sector in order to keep abreast with issues related to the business investment climate and identify possible areas of collaboration through public-private-partnerships.
Eligibility Criteria
Applicants must have-
Postgraduate degree in Agricultural Sciences or related discipline.
Minimum 5 years of relevant working experience in agriculture.
Strong technical and analytical skills in a range of issues of relevance to agriculture.
In-depth knowledge of the issues faced by smallholders participating in modern value chains.
Recognized and respected by peers, demonstrated commitment to team work and ability to interact effectively and collegially with peers at all levels.
Familiarity with the institutional context of Nepal, and experience interacting with institutions involved in agriculture and rural development.
Familiarity with Bank procedures, directives, business practices and experience in identifying, preparing, appraising, and supervising operations, as a task team leader or team member.
Ability to think innovatively and strategically in dealing with policy issues while maintaining a strong client focus.
Excellent interpersonal, problem-solving, and team skills with ability to think innovatively and strategically to find balanced, pragmatic and implementable solutions.
High degree of discretion, ethics, tact and sensitivity in handling confidential and sensitive information.
Ability to work under pressure while retaining perspective and a sense of humor.
Very high level of energy, initiative and self-motivation, coupled with willingness to travel extensively and work under challenging conditions.
English essential.
How to Apply
Applicants must submit their applications through online process.
For more information, please visit WBG.