Deadline: 26 February 2021
Food and Agriculture Organization (FAO) is currently seeking applications from the eligible applicants for the post of National Food Security and Agricultural Livelihoods Assessment Specialist in Monrovia, Liberia. The duration of the post is 6 months.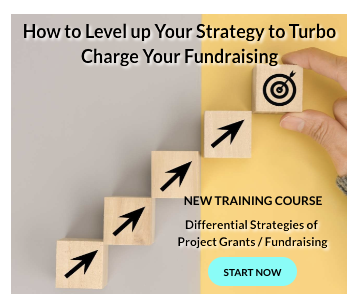 Food and Agriculture Organization (FAO) is a specialized agency of the United Nations that leads international efforts to defeat hunger.
Key Job Responsibilities
The National Food Security will perform the following functions:
Regularly liaise with the country management team and the regional assessment advisors on the progress of the monitoring exercise and the alignment with strategic, technical, and operational requirements
Coordinate with national stakeholders (government, UN Agencies, NGOs, food security cluster) involved in food security and livelihoods assessments or surveillance, and promote multi-actors' initiatives
Monitor the publication of studies and data produced by other stakeholders in the country
Collect and analyse baseline and secondary data to enable comparisons and triangulation. Secondary data can refer to food prices, agricultural inputs prices, international trade, food production and stock changes, food security outcomes, containment measures, social protection measures, remote-sensing-based seasonal monitoring, farming systems etc.
Define survey objectives and areas of interest based on information gaps and programmatic needs
Assist in the choice of data collection modalities (Computer-Assisted Telephone Interviews, web surveys, or face-to-face) and interfaces (international service provider, local partner, in-house call center etc.)
Search for existing sampling frames and consolidate lists of respondents with phone numbers
Assist in the adaptation of generic questionnaires and monitoring tools to context-specific circumstances and objectives
Contribute to the programming of tools (take the lead in case of Kobo / ODK interface)
Develop training materials and participate in enumerator training sessions
Communicate with relevant authorities on the implementation of the surveys
Conduct additional semi-structured interviews with key informants in order to dig for specific issues, as needed
Contribute to the analysis and interpretation of collected data and in the formulation of appropriate interventions and recommendations based on assessment findings
Discuss and validate the results with the global assessment team, regional offices, and hubs, GIEWS and any other relevant FAO units
Help draft and review monitoring reports and visual products (e.g. dashboards), using standard templates
Support data validation processes and communicate assessment findings and reports to other actors, including national stakeholders involved in the development of response plans in the country, through Food Security Clusters for instance
Contribute to COVID-19 response and programme design as requested
Participate in IPC or Cadre Harmonise analyses
Contribute to forward-planning and scenario building exercises, as requested
Coordinate the realization of the assessment outputs of the TCP-Emergency projects
Contribute to FAO corporate learning processes and documentation about COVID-19 impact assessments
Support data collection and needs assessment activities for other major crises or disasters occurring in supported countries
Perform any other duties assigned
Eligibility Criteria
Applicant must have:
Advanced university degree in agronomy, rural statistics, agricultural economics, relevant social or natural sciences, or other related discipline relevant to the mandate of the Organization;
Minimum of 5 years of proven knowledge and experience in assessments, surveillance systems, or monitoring and evaluation in the context of emergencies and food crises;
Experience in survey design, sampling, data collection, data analysis, and interpretation for assessment processes in agriculture and food security;
Expertise in remote data collection including phone or web-based surveys and/or remote-sensing would be a plus;
Experience in using and programming questionnaires in digital data collection tools (Kobo toolbox, ODK);
Working knowledge of advanced statistics with ability to use statistical software packages (in particular SPSS , STATA and/or R);
Ability to work under pressure and adapt to an evolving and complex humanitarian context and within multidisciplinary and different cultural background teams;
Strong analytical skills and knowledge of agriculture, food security, livelihoods, food systems and value chains in the context of Liberia;
Experience or familiarity with food security and livelihoods assessments methodologies, including surveillance or monitoring systems, Post-Disaster Needs Assessments, Damage and Losses assessments, agricultural production assessment, market analysis, and/or value chain analysis;
Proven data visualization and reporting skills;
Coordination skills with strong individual planning capacity;
Knowledge of humanitarian principles. Ability to work in teams within a multi-disciplinary and multi-cultural environment.
Working knowledge of English and Liberian colloquial.
Candidates should be nationals of Liberia.
How to Apply
Applicants must submit applications through online process.
For more information, visit FAO.