Deadline: 13 August 2019
The World Food Programme (WFP) is currently seeking applications from the eligible applicants for the post of Senior Programme Associate (Nutritionist) in Panama City, Panama. The duration of this post is 1 year.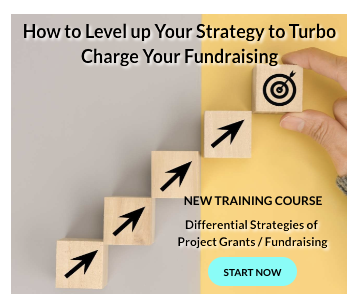 The Senior Programme Associate (Nutritionist) will work with the regional team and is expected to produce organised and accurate technical work.
World Food Programme is the world's largest humanitarian agency fighting hunger worldwide.
Key Jobs Responsibilities
The Senior Programme Associate (Nutritionist) will perform the following functions:
Provide specialized expertise and contribute towards the development of project activities, plans and processes within the specific technical area of work ensuring alignment with wider programme policies and guidelines.
Provide efficient coordination and specialized project management support to a range of specific and/or defined programmes to ensure that the various activities are performed within the established targets following WFP's policies and procedures.
Within the specific area of responsibility, prepare a variety of elaborated reports and substantial data analysis (e.g. food assistance needs, resource utilization, programme status, performance) and make recommendations to supervisors, ensuring deliverables adhere to corporate standards and quality control.
Lead and ensure accurate, timely recording of data within the specific technical area of work (e.g. assistance programmes, food security and vulnerability assessments) and consistency of information presented to stakeholders.
Coordinate and liaise with internal counterparts on a range of complex matters to enable effective collaboration, implementation and monitoring of ongoing project activities.
Foster relationships and support partnership-building with local partners, agencies, NGOs and government institutions to perform accurate food security analyses and to ensure efficient delivery of food assistance.
Support the capacity building of WFP staff, cooperating partners and national government within a specific technical area.
Act as an escalation point for complex query resolution on all matters within the area of responsibility.
Manage a team of support staff, providing advice, guidance and training, to ensure individual and team objectives are delivered to agreed standards and deadlines.
Follow standard emergency preparedness practices to ensure WFP is able to quickly respond and deploy needed resources to affected areas at the onset of the crisis.
Eligibility Criteria
Applicants must have:
Bachelor's degree in Nutrition.
Master's degree or post-graduate studies in Nutrition or Public Health.
Minimum 5 years of relevant work experience.
Ability to use MS Word and Excel
Demonstrated communication skills (written and verbal) with a variety of stakeholders, including effectively communicating technical concepts
Previous experience with the UN system, particularly in relation to Nutrition programmes is an asset.
Previous experience as a Speaker at Conferences/Symposiums
Working knowledge of French is an advantage.
Ability to build rapport with a variety of people from different backgrounds.
Ability to prioritize and manage multiple tasks and requests.
Ask questions, interact, and discuss objectives regarding day to day work of the team.
Prior knowledge and working experience in Latin America is an asset.
Nationality of Panama.
How to Apply
Applicants must submit their applications through online process.
For more information, please visit at WFP.