Deadline: 5 June 2016
Cesvi is currently seeking applications from the eligible applicants for the post of Project Manager in Skrapar, Albania. The duration of this post is about 4 to 5 months.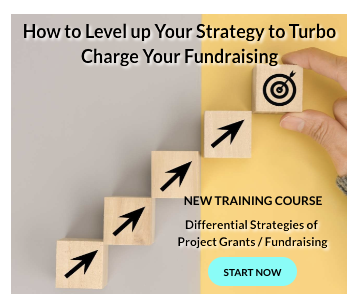 The Project Manager will be responsible for detailed planning and direct coordination of all project activities, with the support of the local coordinator and staff.
Cesvi is an independent association, working for global solidarity. The mission of Cesvi is to help the underprivileged in developing countries, or those in difficulty due to war, natural calamities and environmental disasters, does not help only those who suffer, but contributes also to the well-being of all of us on the planet, our "common home" that needs to be looked after for the sake of future generations.
Key Jobs Responsibilities
The Project Manager will perform the following functions-
Implementation of the project in all activities and coordination with partners and with the leading of the Municipality of Corovode.
Check and make sure the projects activities fulfill the scheduled objectives, especially:-

Coordinating and monitoring the implementation of the activities.
Ensuring that such activities meet with the Country regulations and the donor's guidelines.
Ensuring that the Organization's procedures and regulations are accomplished.

Implementation of the project and supervise the administrative aspects of the project (accounting, budgeting, procurement, financial reporting).
Responsible of all the documents of the project.
Collaborate, within the established deadlines, to the draft of the related project reports (activities planning, work progress and final reports) as requested by the donor, the Leading Agency and the Headquarter.
Recognize and report any necessary variation, extension or revision of the original project.
Identify and present new project proposals, guaranteeing missions to carry out feasibility surveys in the country or region, in accordance with the HQ.
Eligibility Criteria
Applicants must have-
University Degree in Political Sciences/Economics/Communication/Design and management of tourism systems/Tourism marketing/International cooperation and development or other related fields of management.
Experience in development projects with specific focus on rural development, tourism development and market access (1 year minimum).
Past experience in development projects as expatriate staff, in project management and/or monitoring-Past experiences abroad in developing countries or transition economies (1 year minimum).
Experience in Albania, preferably in South Albania (Berat and Gjirokaster Regions).
Strong computer skills including Microsoft Word, Excel, Outlook.
Basic knowledge of Albanian.
Nationality of European Union.
Fluency in Italian and English (written and spoken).
How to Apply
Applicants must submit their applications through online process.
For more information, please visit Cesvi.