Deadline: 14 August 2016
United Nations Children's Emergency Fund (UNICEF) is currently seeking applications from the eligible applicants for the post of Monitoring, Evaluation & Research Specialist in Various Duty Stations.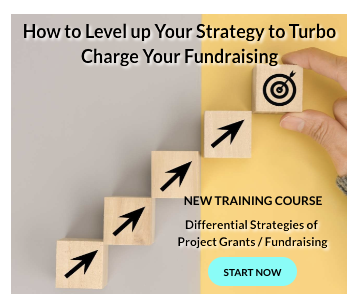 The Monitoring, Evaluation & Research Specialist will assist in the development of national capacities for monitoring, evaluation and research, with special attention to the interest, concern and participation of government, community and civil society stakeholders.
UNICEF works for a world in which every child has a fair chance in life.
Key Jobs Responsibilities
The Monitoring, Evaluation & Research Specialist will perform the following functions-
Ensure that the Country Office and national partners use a well-prioritized and realistic plan of research, monitoring and evaluation activities that will provide the most relevant and strategic information to manage the Country Programme, including tracking and assessing UNICEF's distinct contribution.
Ensure that the Country Office and national partners have timely and accurate measurement of change in conditions at the national and sub-national levels, including both monitoring of socio-economic trends and the country's wider policy and economic context, as well as through sectorally specific management information systems (e.g. Health MIS, Education MIS).
Ensure that the Country Office and partners have necessary information to assess progress towards expected results established in work plans, with special attention paid to identifying proper indicators and means of verification during the planning phases, measuring progress in removing bottlenecks and barriers, and measuring the quality of UNICEF's implementation of its commitments to the host nation.
Ensure that UNICEF-supported evaluations are designed and implemented to established UN quality standards, that the results are disseminated in a timely fashion to stakeholders, and that a suitably complete management response is developed to improve programme performance and contribute to wider learning.
Establish, quality assure research processes and outputs at CO level. This includes monitoring research quality assurance processes through standard operating procedures, checklists and guidance.
Ensure that the MER capacities of Country Office staff and national partners – government and civil society – are strengthened enabling them to increasingly engage in and lead MER processes in support of specific programs and more generally in support of all their evidence needs.
Eligibility Criteria
Applicants must have-
Advanced university degree in evaluation, research methods, social sciences, economics, public health, statistics or another technical field with a strong background in research methods.
Minimum 5 years of relevant professional work experience, showing at least 2 years involvement with social data monitoring and performance monitoring, and 2 years involvement in conducting and managing evaluation and research projects and programmes.
Background/familiarity with Emergency situations considered an asset.
Proficiency in English and working knowledge of another official language of the United Nations.
How to Apply 
Applicants must submit their applications through online process.
For more information, please visit UNICEF.